Adele Tweets Excitement After Passing Her Driving Test
12 October 2013, 10:26 | Updated: 12 October 2013, 10:30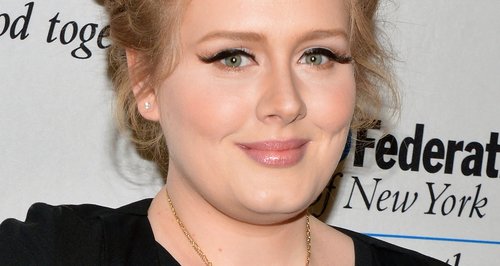 The 'Rolling In The Deep' singer shared her enthusiasm after reaching the new milestone.
Adele has posted a rare update on her Twitter account this weekend to let fans now she has finally passed her driving test.
The 'Someone Like You' singer, who is notorious for her sporadic tweeting habits, announced the news yesterday after becoming an officially licensed driver in the UK.
"I passed my driving test this morning!" Adele tweeted on Friday morning (11th October) to share the news.
Adele is believed to have been keen to pass her driving test for some time but her hectic schedule both as a performer and a new mother are said to have kept her from the goal until now.
Earlier this week 'Rumour Has It' co-writer Ryan Tedder opened up about the 'Rolling In The Deep' singer, describing her as a "once in a generation" voice and saying that Adele is "quite simply the best".
Adele is now believed to be back in the recording studio working on her third studio album.