An Adele Superfan Is Begging For "A Cup Of Tea" With Her After Losing £6000 To Cancelled Concerts
7 July 2017, 15:22 | Updated: 7 July 2017, 15:27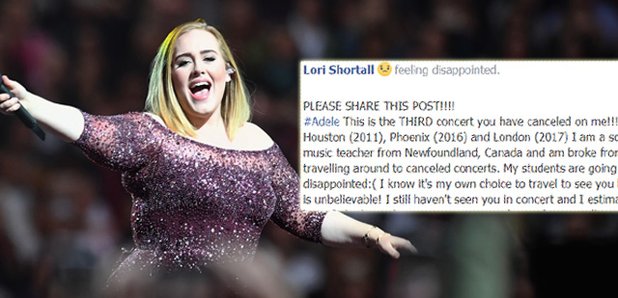 She's desperate to meet her idol!
It's safe to say that Adele's fans were heartbroken when the singer cancelled her final two Wembley dates.
But for one fan in particular, it was slightly harder to come to terms with.
> "Please Forgive Me": After 121 Shows Adele Has Been Forced To Cancel Her Final Two World Tour Concerts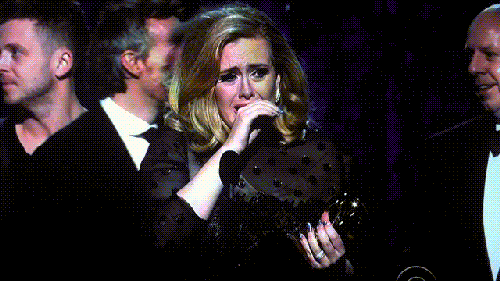 Lori Shortall from Canada has spent a total of £6000 and flown 18,000 miles on three separate trips to attempt to see Adele live - all for Adele to cancel these shows.
The superfan even had tickets to Adele's Wembley gig only to learn that the singer was forced to cancel due to medical advice.
The teacher was originally meant to see her in Texas in 2011, costing her a loss of £600 when combining the cost of flights and tickets.
Five years later, Lori tried again to see Adele in Arizona. This time she booked a 10-day family holiday to coincide with the concert.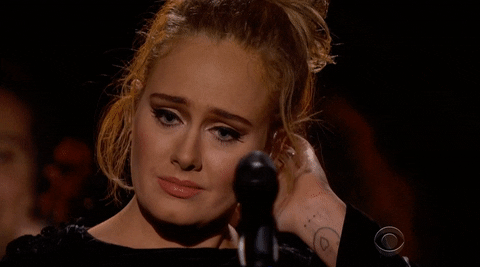 Alas, it was not meant to be resulting in Lori flying to the UK for the Wembley shows, only to find out that Adele would not be performing.
In a recent interview, Lori has explained that she "just cannot believe all three concerts I have booked to see have been cancelled. I really would love to see her one day. Adele is a beautiful singer and a great lady. I love the fact she has a bit of a potty mouth and talks about her son all the time. She seems like a pretty great person and her music is fabulous".
She even went on to suggest that they hang out for a cuppa. "I joked that if she gave me five minutes and a cup of tea I would be more than happy".
Come on guys, let's make this happen, shall we?
Lori has now taken her plea to Facebook in the hope that it'll go viral.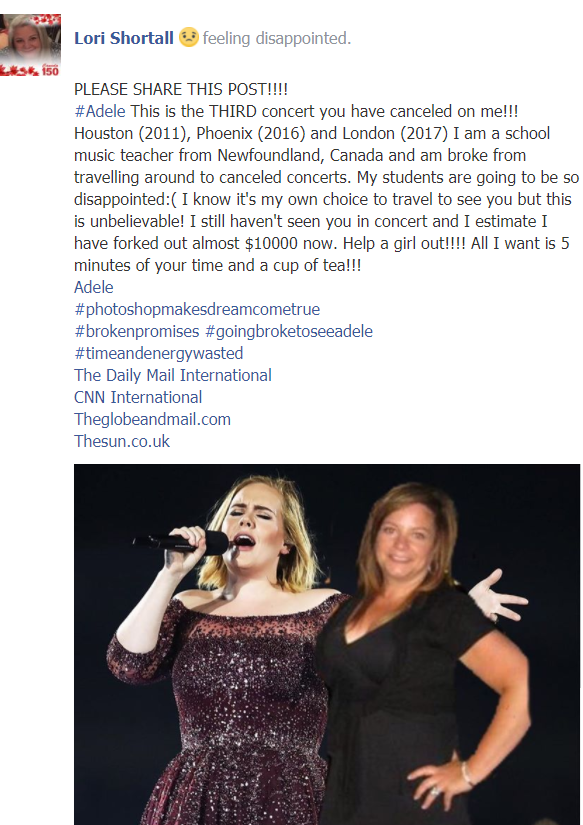 Writing: "PLEASE SHARE THIS POST!!!! #Adele This is the THIRD concert you have canceled on me!!! Houston (2011), Phoenix (2016) and London (2017) I am a school music teacher from Newfoundland, Canada and am broke from travelling around to canceled concerts. My students are going to be so disappointed:( I know it's my own choice to travel to see you but this is unbelievable! I still haven't seen you in concert and I estimate I have forked out almost $10000 now. Help a girl out!!!! All I want is 5 minutes of your time and a cup of tea!!!"
Relive the moment that Adele proved she's a true British icon...