Adele Is "The Bright Spot" Of Pop Music, Says Former James Bond Theme Star Chris Cornell
29 June 2012, 15:19 | Updated: 29 June 2012, 15:24
The Soundgarden frontman admits that he thinks the contemporary industry is in a bad place right now.
Adele has been described as the "one bright spot" in the pop music industry from Soundgarden front man Chris Cornell.
The rock star, who penned the official soundtrack to the James Bond film Casino Royale, praised the star for her success over the past twelve months and thinks it is rightly justified.
"Contemporary pop music couldn't be any worse than it is now," he confessed. "The one bright spot was Adele having the biggest-selling record of last year.
"They're actually songs and she can really sing."
He added: "So obviously the biggest market still responds to a human being creating music."
Adele has also been strongly linked with the responsibility of creating the theme to the new James Bond movie Skyfall – something which Chris recently gave his backing to.
You can view a picture of Adele following her triumph at the BRIT Awards 2012 below: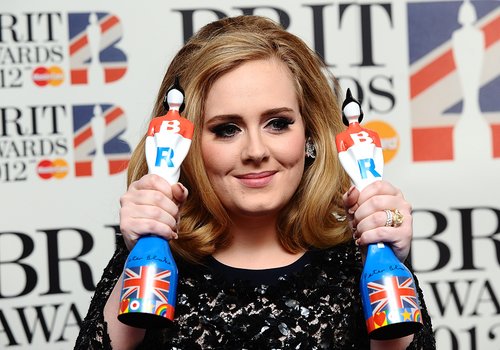 The singer's most recent album '21' has continued to dominate in the charts around the world and recently spent its 24th week at the top of the US Billboard chart.
Adele has also been rumoured to be performing a duet with former X Factor winner Leona Lewis at the London Olympic Games 2012 – something which was quashed by the 'Bleeding Love' singer.