This Girl Looks EXACTLY Like Adele And It's Basically Blown Our Minds!
14 March 2016, 15:41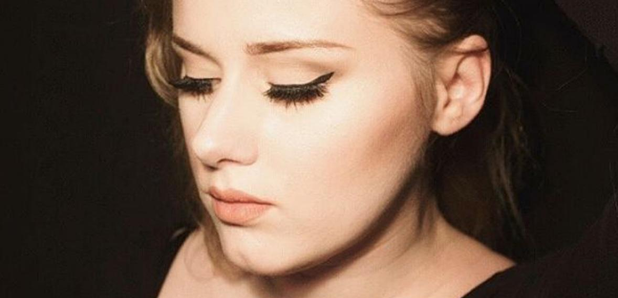 We cannot get over just how much this girl looks like her. The make-up, the hair, the pout... it's all there.
As if one Adele wasn't enough - the voice, the larger than life personality, the b-e-a-utiful make-up - it appears that we've found her IDENTICAL twin. Okay, so not actually... but this girl does looks a LOT like the 'When We Were Young' singer.
Ellinor Hellborg from Sweden has become an Instagram sensation thanks to her similar appearance to the mega superstar, Adele.
With her perfectly drawn winged eyeliner, pouty lips and distinctive facial features, Ellinor draws an uncanny resemblance to the 'Skyfall' singer.
Taking to Instagram to say that it was a 'huge compliment' to be compared to Adele, Ellinor has gone on to show her similarity to another celeb favourite of ours - Zoey Deschanel.
She needs to teach us her ways!
You May Also Like...