Adele's '21' Named Best Global Selling Album Of 2012 For Second Year In A Row
26 February 2013, 16:32
The 'Rolling In The Deep' singer managed to shift 8.3 million copies of her second record in the past twelve months.
Adele's '21' has received another accolade this week after it was named the best selling album of 2012 around the world - for a second consecutive year.
The 'Someone Like You' star's record sold 8.3 million copies with Taylor Swift's 'Red' in second with 5.2 million.
British stars One Direction also managed to have both of their studio albums inside the top five with debut 'Up All Night' shifting 4.5 million copies and 'Take Me Home' just behind on 4.4 million.
BRIT Award winning Lana Del Rey made up the top five with her record 'Born To Die'.
The results were pulled together by the International Federation of the Phonographic Industry who also claimed there was a 9% rise in digital sales.
In terms of top selling singles, Carly Rae Jepsen's 'Call Me Maybe' topped the list with 12.5 million copies.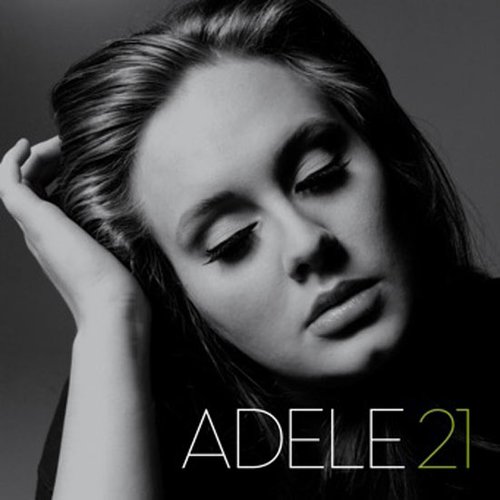 Gotye's Grammy Award winning smash 'Somebody That I Used To Know' was just behind with 11.8 copies.
Check out the top five global selling albums of 2012 below:
1. Adele – '21' (8.3m units sold)
2. Taylor Swift – 'Red' (5.2m)
3. One Direction – 'Up All Night' (4.5m)
4. One Direction – 'Take Me Home' (4.4m)
5. Lana Del Rey – 'Born To Die' (4.4m)
The top selling global singles for 2012 are as follows:
1. Carly Rae Jepsen – 'Call Me Maybe' (12.5m)
2. Gotye – 'Somebody That I Used To Know' (11.8m)
3. Psy – 'Gangnam Style' (9.7m)
4. Fun – 'We Are Young' (9.6m)
5. Maroon 5 – 'Payphone' (9.1m)
The news comes during a fantastic year for Adele who has picked up her first ever Golden Globe and Oscar as well as adding to her BRIT and Grammy Award tallies.