5 Seconds Of Summer - 'Good Girls'
11 October 2014, 21:00 | Updated: 13 October 2014, 09:45
The 'Don't Stop' boys reveal their BEST video yet... watch it right now!
5 Seconds Of Summer are back with their music video for new single 'Good Girls'... and, as expected, it's AMAZING!
The video opens with Ashton, Calum, Michael and Luke posing as a prim and proper orchestral quartet to get into a ladies' correctional facility to perform for the in-mates... before they reveal their TRUE nature and all hell breaks lose!
The 5SOS boys are on amazing form in the video, strutting their stuff for their performance and generally causing mayhem in the facility corridors. Naughty boys!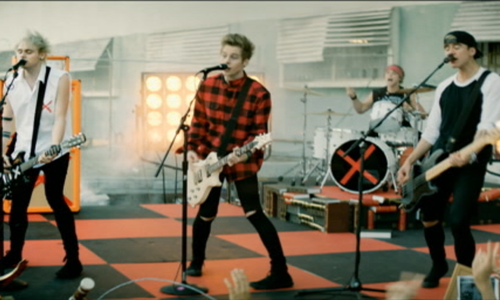 'Good Girls' will be the fourth single to be lifted from their album '5 Seconds Of Summer' after 'She Looks So Perfect', 'Don't Stop' and 'Amnesia'.
You may also like...