Dance Off! The Vamps Vs. 5SOS!
16 June 2015, 15:12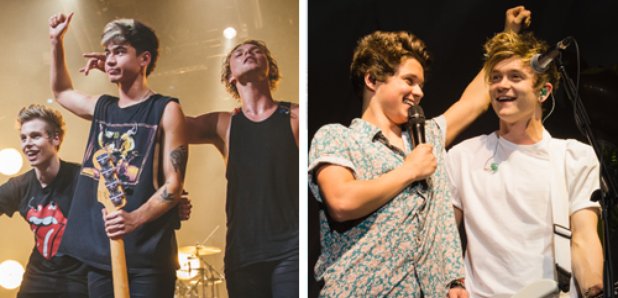 They may be two of the coolest rock bands on the planet but how do the boys of 5SOS and The Vamps fare in a dance off. That's right...a DANCE off.
Ok, we know that these two aren't necessarily known for their dancing abilities...but hey, rockstars can get down and boogie once in a while too, right?
You'd be surprised the amount of times both bands have thrown a shape or two, and luckily for you we've compiled all our favourites of the lads' very best moves.
So...which band do YOU think impresses the most on the dance floor? 5 Seconds Of Summer or The Vamps?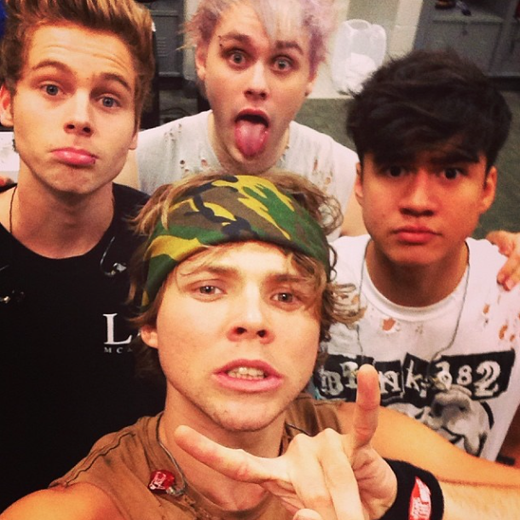 No need for any pleasantries, let's get down to it!
1. The..*ahem* "synchronised" group groove.
Hmm...we get a feeling The Vamps might just have a little more co-ordination in this one. However it's always sweet to see Ashton doing his own little thing in the corner there.
2. The 'epic drummer rock-out'.
What kind of 'dance' can a drummer actually do? HEADBANG of course! Not only are Tristan and Ashton our personal faves (don't tell the others), they've both perfected the 'epic drummer rock-out'.
3. The 'super sexy shimmy'.
If anyone needed undeniable proof that rockstars can style out a shimmy worthy of Beyonce then here it is.
4. The ministry of silly walks.
What better way to bag yourself ALL the attention? Calum and Connor have the answer and it involves making yourself look silly #DanceLikeNobodysWatching.
5. The classic 'booty shake'.
Come on now, it wouldn't be a dance-off without a wiggle or two. They're not exactly Little Mix but we're pretty impressed!
You may also like...
Check out 5SOS do 'The Sprinkler' with Max on Captial
Watch The Vamps 'Chubby Bunny Challenge' backstage at the #CapitalJBB