"Should I Wear A Dress?" 5SOS Have A LOT On Their Mind Before The #CapitalSTB
21 June 2014, 07:00 | Updated: 21 June 2014, 14:45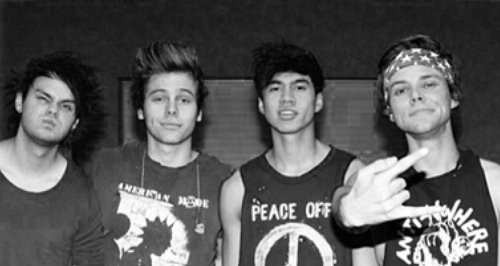 The 'Don't Stop' boys ask some SERIOUS questions before they rock 80,000 fans at Wembley.
"Am I dressed summery enough? Should I wear a dress on stage? What if I cry?"
5 Seconds Of Summer have a LOT of thoughts going through their mind before the #CapitalSTB kicks off today (21s June)… as their prepare for their HUGE debut!
5SOS reveal what's going through their head before the Ball...
The 5SOS boys have been chatting to us just hours before they hit that Wembley stage for the Capital Summertime Ball 2014, and it's clear these chaps cannot wait to play for your today.
"I think it's a good opportunity for our fans who haven't seen us at a live show," 5SOS told us, after a HILARIOUS exchange about the unusual thoughts going through their heads.
The Countdown To The #CapitalSTB Is ON!
You may also like...