5 Seconds Of Summer's Fans #GetFruityFor5SOS With Some UNIQUE #CapitalSTB Costumes
21 June 2014, 12:05 | Updated: 21 June 2014, 12:38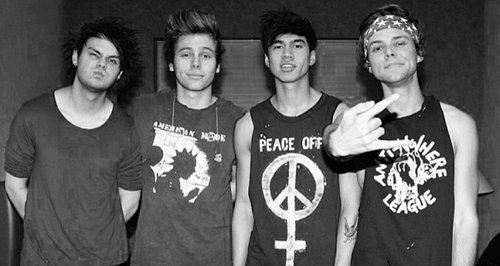 The #5SOSFam have been listening... as we've spotted some of them dressed up according to the band's orders.
5SOS have some VERY excited fans waiting for them... dressed up as BANANAS!
Earlier this week the boys stopped by Capital and joked that they want their #5SOSFam to come dressed as fruit, specifically bananas, for their HUGE show at the Capital Summertime Ball 2014 today (21st June).
And it seems the fans have been listening... as we've spotted MORE than a few members of the #5SOSFam rocking up to Wembley Stadium showing off their fruity side!
Are you planning to #GetFruityFor5SOS? Send us your pics on Twitter to @CapitalOfficial with the hashtag.
"Seeing so many people dressed as bananas today haha!" 5SOS tweeted this morning, showing the love for their fans.
Yeah sorry boys... we may have had a little to do with that! #WinkWink
Seeing many people dressed as bananas today hahahaha

— 5 Seconds of Summer (@5SOS) June 21, 2014
It looks like @123HannahC got the #GetFruityFor5SOS memo! @5sos check her out! #CapitalSTB pic.twitter.com/z2WSI7lRKc

— Capital FM (@CapitalOfficial) June 21, 2014
#GetFruityFor5SOS @5SOS #5SOS WE ARE BONANAS FOR YOU :) @Ashton5SOS @Luke5SOS @Calum5SOS @Michael5SOS pic.twitter.com/yDjvIePxAP

— Eden Hemmo1996 (@eden_rickson) June 21, 2014
#5SOSfam did you #GetFruityFor5SOS @5SOS today?! Be sure to tweet us your pics if you're rocking an EPIC (and tasty) look! #CapitalSTB

— Capital FM (@CapitalOfficial) June 21, 2014