The 10 Most Talked About Moments From 5SOS's #ROWYSOTour
15 June 2015, 16:10 | Updated: 15 June 2015, 16:15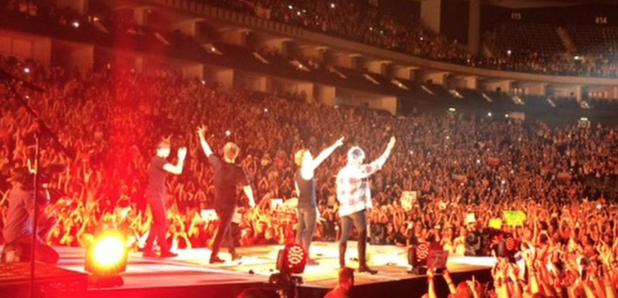 The lads have finished the European leg of their latest tour and it was QUITE a run. So let's take a look at a few of the big moments, including Calum's legs when he wore a kilt - SILKY!
1. Whilst in Birmingham, Michael had a bit of feedback for the city in the form of a beautiful rhyming couplet...
birmingham smells like ham #ROWYSOTOUR #5SOS (credits to Chloe who posted this on vine) https://t.co/8G44gqUc28

— ∞ ☽ (@krispykrememgc) June 6, 2015
2. Before we get onto THAT pyro moment, poor Michael didn't have much luck staying on his feet either.
Michael fell over last night. || @5SOSFamUpdater https://t.co/Lz1F4UjemS

— 5SOS Laguna Updates (@5SOS_LagunaPHL) June 4, 2015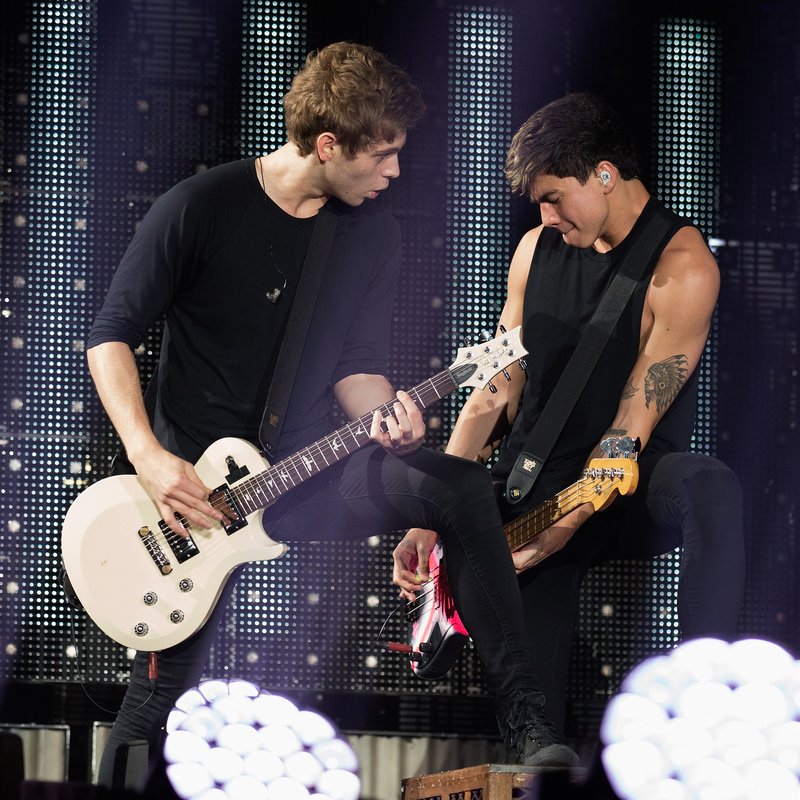 3. But as always, Mikey's more than happy to laugh at himself!
After Michael fell (June 3, 2015) #ROWYSOLeeds #ROWYSOTour https://t.co/yBsuf7KlVy

— TYSM ASH♡ 5SOUpdates (@Updates_5SOS_x) June 4, 2015
4. When in Glasgow the lads rocked some kilts and Calum's legs were looking mighty fine.
That moment Calum has better legs than you. You guys rocked dem kilts ilysm xxx @5sos #ROWYSOTour pic.twitter.com/qP89DibvHB

— Queen Esmeralda (@sayrac14) June 1, 2015
5. And we saw (nearly) EVERYTHING.
OMFG CALUM ON STAGE (wearing kilts) #ROWYSOGlasgow #ROWYSOTour (June 1st, 2015) pic.twitter.com/dplhc3m5bB

— TYSM ASH♡ 5SOUpdates (@Updates_5SOS_x) June 1, 2015
6. We couldn't get enough of the guys covering 500 miles - we wanna hear a studio version please!
5SOS - 500 miles (cover) #ROWYSOTour #ROWYSOGlasgow https://t.co/QJOzKlvPLz

— 5SOS FIGHTERS (@5SOSFighters) June 5, 2015
7. Ashton did some sort of sorcery on us all when it comes to catching drumsticks
HOW THE HELL DID ASHTON CATCH THAT DRUMSTICK? #ROWSOTour @Ashton5SOS @Michael5SOS @Luke5SOS @Calum5SOS https://t.co/xqDWyLPRLw

— get well soon, mikey (@WW5SOSOnline) May 18, 2015
8. It would be impossible to not mention Michael's pyro incident
WATCH MIKEY I HOPE HES OKAY I LOVE YOU SO MUCH AND IT WAS AN AMAZING SHOW pic.twitter.com/rGdlCudGGk

— I LOVE YOU MICHAEL (@ImIn5SOSLand) June 13, 2015
9. Thankfully he's going to be ok though, phew!
10. And we're LOVING his new shorter look!
Michael's hair looks way better now, shame he had to have it burned off to realise it looks better shorter pic.twitter.com/cVqitRzGbl

— 5SOS UPDATES! (@Tha5SOSFamily) June 14, 2015
You May Also Like...
WATCH: The Best Bits of 5 Seconds Of Summer