WATCH: 5SOS Reveal AMAZING Brand New Song 'Permanent Vacation' On Their Tour
6 May 2015, 10:37
5SOS - Permanent Vacation (New song) - Lisbon May 4th
04:46
Have the 5 Seconds of Summer boys just revealed a taster of album two? It's pretty damn GOOD, either way!
5 Seconds of Summer are definitely on course for world domination – and if we've just heard one of the first tracks from their new album, they look on course for another hit record.
The boys performed a brand new song during their 'Rock Out With Your Socks Out' tour date in Portugal, and fans immediately went crazy for 'Permanent Vacation'.
Michael Clifford, Ashton Irwin, Calum Hood and Luke Hemmings got the crowds hyped and singing and clapping along as they debuted their new song – and it's got all of the punchy 5SOS attitude we know and love from those Aussie boys.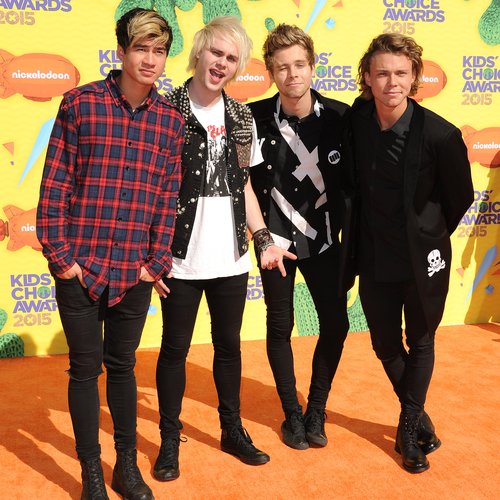 The boys tweeted about their new song:
New song "PERMANENT VACATION" was so fun last night hope you dig it!

— A S H T O N (@Ashton5SOS) May 5, 2015
Also hoping you like the new song, permanent vacation!

— Calum Hood (@Calum5SOS) May 4, 2015
It's the first new song we have heard since their self-titled debut album – and we can't wait to hear what else these boys have in store for us!