5 Seconds Of Summer Reveal New 'What I Like About You' Video Ahead Of 'LIVESOS' Album
9 December 2014, 10:28 | Updated: 9 December 2014, 14:03
It's a double whammy of good news for the #5SOSfam – as well as a brand new live album arriving next week, the boys have also released the BRILLIANT video for 'What I Like About You', full of backstage clips.
Any excuse to have more 5SOS in our lives is fine by us, and the boys are definitely delivering with an amazing new live album dropping next week AND the brilliant music video for 'What I Like About You' FULL of amazing backstage footage.
The video was recorded across two dates at The Forum in Los Angeles and sees the boys clowning around backstage before they rock the crowd with their live performances.
The 5 Seconds of Summer boys recently announced that they would be releasing a new album of 15 live tracks recorded in different venues around the world, which officially drops on 15th December but is available to preorder on iTunes now.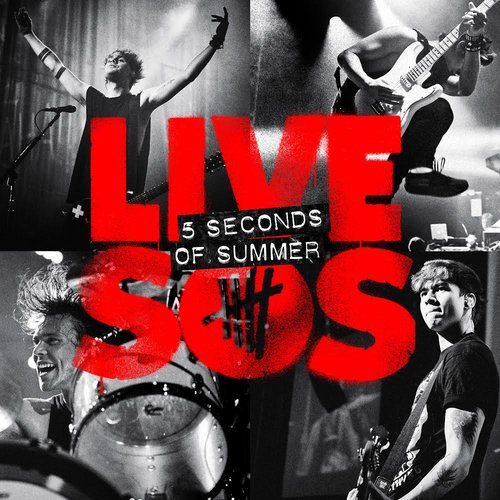 Ashton, Luke, Michael and Calum said about the forthcoming album, "Playing live has been something we have been the most passionate about from the beginning. All we want is for our fans to come to the shows, rock out and have one of the best times they've ever experienced."
"Also when a room is full of you guys from all different walks of life, you can let it go when you come to the shows and be free to be yourself. Anyways we love you, this is us live."
The full track listing for 'LIVESOS' is:
'18'
'Out Of My Limit'
'Disconnected'
'Amnesia'
'Beside You'
'Everything I Didn't Say'
'Long Way Home'
'Heartache on the Big Screen'
'American Idiot'
'Teenage Dream'
'Good Girls'
'What I Like About You'
'End Up Here'
'She Looks So Perfect'
'What I Like About You' (Studio Mix)
The boys also released the lyric video for the song so fans can get word perfect:
5 Seconds of Summer were one of the amazing acts that performed at Capital's Jingle Bell Ball last weekend, treating the crowd to a selection of their hits including 'Amnesia', 'Good Girls' and 'Don't Stop'.
You May Also Like…