Is 5SOS's Ashton Irwin Dating Bryana Holly? The Couple Get Mobbed Shopping Together
10 July 2015, 10:39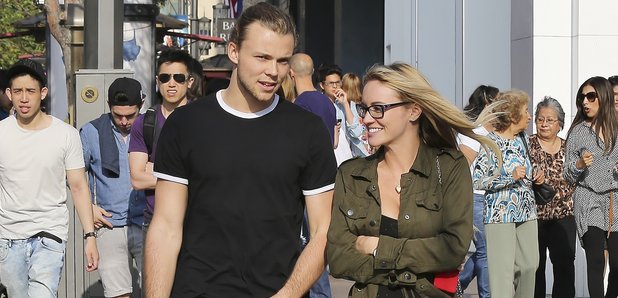 The 5 Seconds Of Summer star is rumoured to be hooking up with Kim Kardashian's stepbrother's ex and the pair get mobbed while shopping together.
It's no surprise Ashton Irwin from 5 Seconds of Summer is a hit with the ladies – and it looks like he has bagged himself a model and Playmate who used to date one of the Kardashian clan.
The whispers started back in April, and new photos have emerged showing Ashton and Bryana Holly getting mobbed while shopping together at The Grove in LA.
The couple were soon spotted and mobbed by adoring 5 Seconds of Summer fans who were excited to see the couple out in public together, despite Ash still claiming to be single.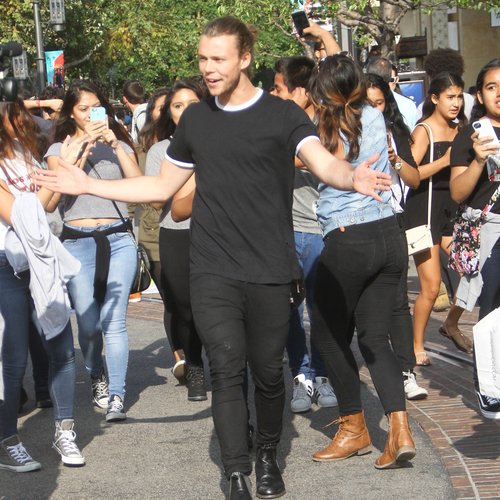 This is the first time the pair have been spotted together since fans caught them on camera in a rather close embrace from Coachella back in April:
This makes me happy and sad but happy because my little drummer boy is happy Ashton and bryana :) woah pic.twitter.com/0YdR2yNs3v

— PLEASE SKIP (@irwinxjauregui) April 30, 2015
The rumours surfaced that Ashton is dating Bryana Holly, who used to date Kim Kardashian's stepbrother Brody Jenner until October 2013 after the pair were spotted together several times in the past few months.
Ashton, Bryana, and Joe Jonas at coachella on the weekend. (22.04.2015) (lucielle) pic.twitter.com/vBkO7acOp6

— 5SOS Updates (@5SOSUPDATE247) April 21, 2015
Photos then emerged which appear to show Ashton kissing Bryana's head as they walked in London, and the pair had both posted on social media about being at Big Ben in the capital – though neither has yet confirmed the romance.
Ashton out with Bryana in London today - 22nd April (@5SOSFamUpdater) pic.twitter.com/G0Bugbt8F9

— 5SOS Updates (@_5SOSFAMUPDATES) April 22, 2015
Briana also posted a snap on her Instagram where she was wearing a suspiciously similar white hooded jumper and leggings…
The pair also hung out together at Coachella – they posted a group photo with their friends and some blurry snaps claiming to be of the couple started circulating on Twitter.
*screams at the top of lungs* MAKE IT OFFICIAL AND TELL US EVEN THO WE KNOW ASHTON AND BRYANA OKKKKKK pic.twitter.com/VQKOASUFMf

— my sunshine (@homicidalmikey) April 20, 2015
It looks as though Ashton may have to eat his words from 2013 when he claimed no hot models would be interested in dating one of the band!
.@5SOSaholic the day a hot model wants to date one of us ill give you my drum kit lol #nevergoingtohappen

— A S H T O N (@Ashton5SOS) September 3, 2013
Well, it certainly looks like Ashton and Bryana have been spending a LOT of time together – come on guys, we need to know!