LISTEN: The Janoskians Song 'Cloudy' Rumoured To Be Written By 5SOS' Calum Hood Surfaces
19 June 2015, 08:33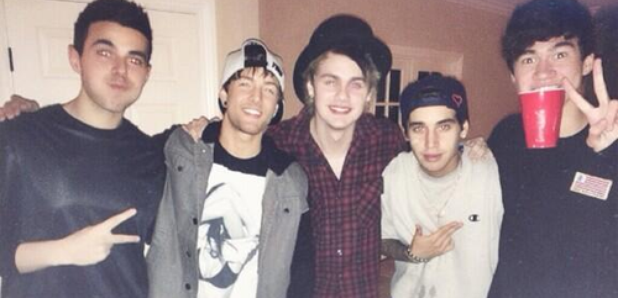 The song the Janoskians claim Calum wrote for them has appeared online - and it's rather good!
Back in March, Capital exclusively reported that the Janoskians would be releasing a song that had been written for them by 5 Seconds of Summer - and the rumoured track has just appeared online, and it's all the pop punk greatness you'd expect when 5SOS are involved.
The Janoskians told Capital that they had worked with Calum Hood on the track, and that they would be releasing the track as a single at some point in the coming months:
However, after the news broke, Ashton Irwin denied all knowledge of the track and claimed that 5SOS had never written a track with the band, so the jury is still out on whether 5SOS really were involved with the song:
@SophiaRauhl we didn't know about it ... And we didn't co write anything with the janoskians

— アシュトン A S H T O N (@Ashton5SOS) March 5, 2015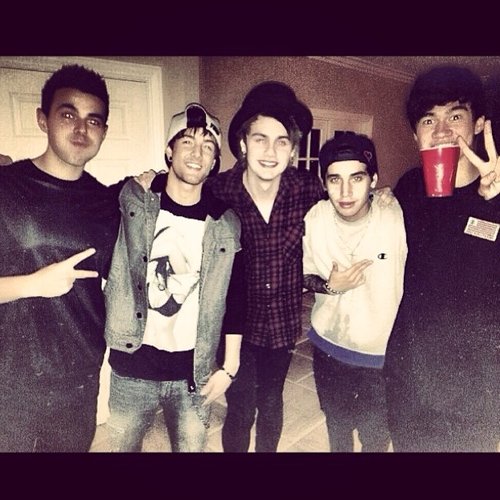 Fans of the band were taking over Twitter when the track dropped:
Apparently 5SOS sold a song called 'Cloudy with a chance of pain' to the Janoskians. http://t.co/RjcIUHKhRo pic.twitter.com/N7Bw2wPUbv

— eggplants (@lorenachou) June 16, 2015
I know I shouldn't be but I can't stop listening to the leaked Janoskian song, ITS SO GOOOODDDD @janoskians #cloudy

— Bethany (@bebrobertson) June 15, 2015
Can "Cloudy" by the Janoskians & 5SOS please be an official song because it´s actually so good

— 1989 Tomorrow♡ (@janoxirwin) June 15, 2015
So guys, can someone just come out and confirm whether or not 5SOS were involved - but, either way, we're kind of loving this song.