WATCH: Eva Longoria Put Flo Rida To SHAME When She ROCKED 'Low'
We were ranting and raving about Hayden Panettiere's 'Lip Sync Battle'... Well, after seeing THIS one from the 'Desperate Housewives' star, we take it all back. This. Is. Perfect.
We were all in awe when we saw a certain 'Heroes' actress absolutely RULE her 'Lip Sync Battle'. We actually cringed as Eva Longoria was sat on the edge of the stage.
One person in the office actually screamed "WON'T SOMEBODY THINK OF EVA?!" How was she going to top Hayden's version of a Christina hit?
Well, with ease, apparently. The 'Desperate Housewives' star, Eva Longoria grabbed her chains, her snapback and boots with the furrrr, obviously, as she tackled Flo Rida's 'Low'.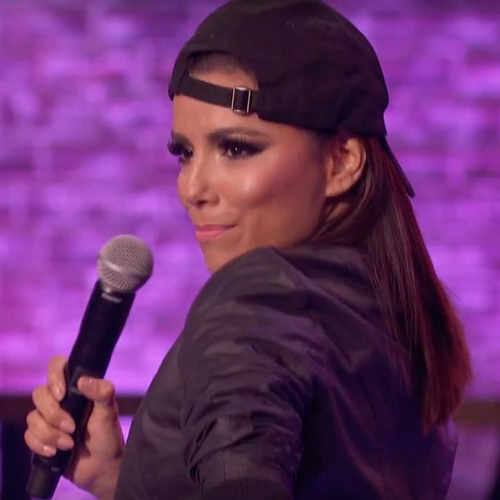 Expect dips, booty shaking and the best rapping (well, rap-miming) you'll ever see.
You May Also Like...