WATCH: Michelle Obama Gets Actual MISSY ELLIOT To Join Her In Carpool Karaoke And Their Rap Of 'Work It' Is Pure FIRE!
First Lady Michelle Obama Carpool Karaoke
14:42
The actual First Lady of the USA raps TWO songs with Missy Elliot and this has just taken the award for best #CarpoolKaraoke EVER! You go, gurl!
We've only just stopped whacking the replay button on Selena's Carpool Karaoke, when outta nowhere, James Corden dropped his most impressive one yet… AND IT WASN'T EVEN WITH A SINGER?!
The 'Late Late Show' host rolls up to a set of gates, and is checked by security as he's joined in a singalong stint with the actual FLOTUS, Michelle Obama. WE KNOW, RIGHT?! We're excited because we're going to see the actual wife of the president of the United States of America belting out some ballads. And she's excited because she gets to sit in the front of the car.
For obvious reasons, Jimmy can't really leave the White House, so takes a tour of the most famous building's garden with FLOTUS, and the pair jam out to some proper old school classics Stevie Wonder, as well as some MASSIVE HITS - we're looking at you 'Single Ladies'. Seriously, why James and Michelle weren't hired for Beyoncé's music video is beyond us.
And then, just when you literally think it can't get any better, Missy Elliot drops in (in the most subtle outfit we've ever seen) to bust out TWO of her hits, including 'Work It'. Who knew Michelle Obama could actually spit bars?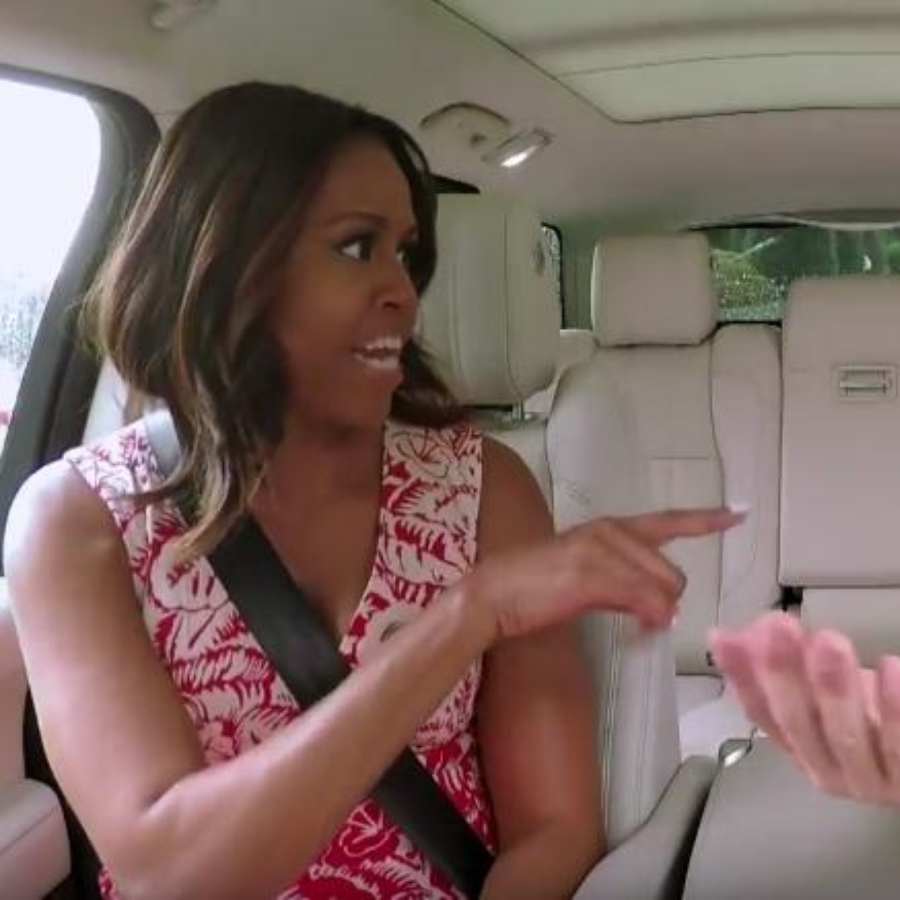 Now it's only a matter of time before Melania Trump does a Carpool Karaoke where they sing Stevie Wonder, Beyoncé and surprise guest Missy Elliot joins them in a totally original segment, right?
You May Also Like...