Something a Little Different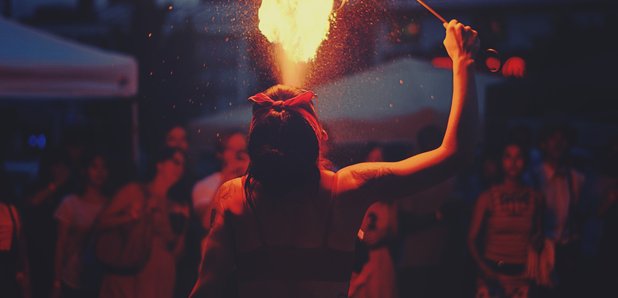 We're talking bingo, castles and everything in between. RANDOM MUCH.
STACK - THE ultimate destination for food, shopping and good vibes right in Newcastle city centre! Stack is filled with independent food vendors like Love of the North and Hatch 76, plus a whole range of vegan food! Check out Coffee YOLO, the perfect place for a catch up with your mates.
View this post on Instagram
FESTIVAL OF THE DEAD - The dress code - go sugar skull daft for this rave for the dead! Don't worry there are professional skull face painters on hand to help so no need to sign up for that MUA course quite yet. Expect house music, pinatas, confetti and artsy skull attire, the perfect mix for a cracking night out.
BONGOS BINGO - If you've never been, then you truly are missing something very special – it's INSANE! Bingo will never be the same again, sorry gran! Bongo's have flipped the game on its head completely, expect a night of unexpected twists and turns, random prizes and the oddest sing alongs you can be a part of. You'll be screaming to win Henry Hoovers, cash prizes and if you are lucky, a lifesize cardboard cut out of Philip Schofield! Absolute. Madness.
CASTLES GALORE - Let's be honest, you need to keep on top of that Instagram account whilst you're here to show the 'rents that you're having fun and being sensible…We'll we've got you covered here, with Alnwick, Bamburgh, Lindisfarne, Dunstanburgh, Durham and Warkworth Castles! Take your pick, head out and get those filters at the ready. Sorted.
BOILER SHOP - Based at 20 South Street , this venue holds some of the most wicked club nights in the North East. Home of Bongo's Bingo from time to time it also hosts Great Northern Soul Food featuring the best Soul and Funk DJs, live music and food from some of the North East's finest vendors. UNREAL.