Get Involved With Global's Make Some Noise!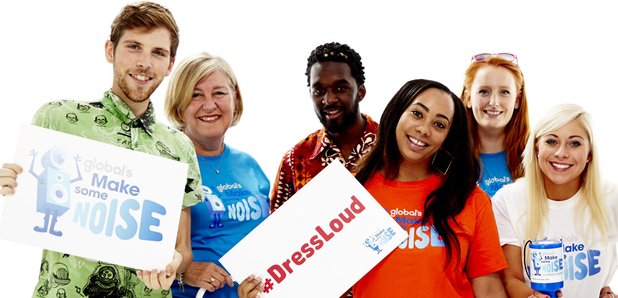 If you are passionate about raising much needed funds for charities then we want the hear from you!
Global's Make Some Noise supports small but brilliant charities right here in the North East and across the UK, which helps young people and their families living with illness, disability or lack of opportunity. This is where you and can help us help them for a better future!
There's loads of opportunities for you to volunteer as some our fundraising events across the North East this year.
Don't forget, on the 6th of October join us for Global's Make Some Noise Day where we'll be dressing loud which you can do too!
For more information on volunteering or dressing loud fill in your details below