Karen Harding – 'Say Something'
27 April 2015, 16:45 | Updated: 4 December 2017, 11:10
Karen starts a dance party in the video for her fresh hit song 'Say Something'.
It's always a good sign when a music video has you wanting to leap to your feet and join in the dance routine – and Karen Harding's warehouse rave inspired video for 'Say Something' definitely has that effect.
Karen arrives at an abandoned warehouse where she's soon joined by a host of dancers and neon lights to dance to the song that has had dancefloors jumping since its release.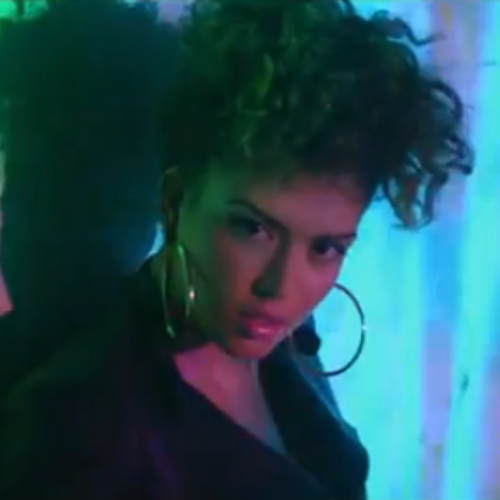 'Say Something' is Karen Harding's debut single, and she was signed by Methid Records after being approached by producer MNEK who spotted her on the X Factor.
'Say Something' made it into the top 10 and shot her into the limelight as a dance artist.