We've Discovered The Real Lyrics To The Taz Theme Tune & Everyone's Been Singing It Wrong For Years
12 January 2018, 14:40 | Updated: 12 January 2018, 14:44
So it's not Taz of Tasmania after all!
If you grew up in the nineties, you'll know how incredible Warner Bros cartoon series were. From Animaniacs to Pinky & The Brain, there were some absolute belters that you just couldn't afford to miss.
But one of our absolute faves had to be Taz-Mania! The show featuring Taz and his fam was even turned into a computer game, but one of the most iconic things about it was its theme song.
> Only True Disney Fans Will Be Able To Complete This Quiz On Obscure Disney Characters
Whilst the show ended in 1995, no one could forget that theme tune, but having discovered that actual lyrics to them recently we've found out that everyone's been singing it wrong the whole time!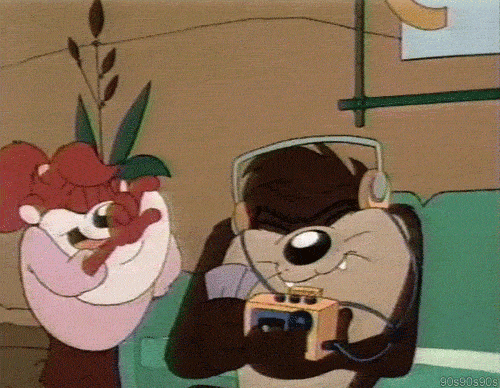 (GIF: Giphy)
Whether you thought the hook was 'Taz of Tasmania', 'Count of Tazmania' or another super random variant, the actual lyrics have genuinely blown our minds. Check out the video above and sing along with the full lyrics below...
Taz-Mania Theme Song Lyrics
Welcome to the land that's way under, down under
the sky's always yellow in rain or shine
Down in Taz-Mania, come to Taz-Mania.

Where topsy meets turvy and they start to spin
like a Tazmanian devil and his closest kin
Down in Taz-Mania, come to Taz-Mania
Mom's a live wire, dad's a bump on a log
Molly's all fired up while Jake plays with the dog
Down in Taz-Mania, come to Taz-Mania

Digeri Dingo and Wendel T. Wolf
Francis X. Bushlad is never uncouth
Bushwhacker Bob and his mother called Mum
Constance and Thickley just want to have fun

Bull Gator and Axl are always left sore
If you have a deal just call Buddy Boar
The Platypus brothers are a-backin' about
the kiwi, the bushrats, have we left anyone out?

Oh yeah, don't forget Taz...
He put the Taz in Taz-Mania,
Down in Taz-Mania, come to Taz-Mania. We mean you!
Wa-ba-ba-bla-bloopthb!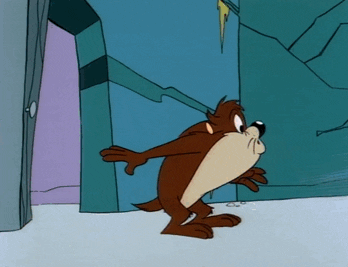 (GIF: Giphy)
Yep, 'Down in Tazmania, come to Tazmania' are the words that will now forever haunt us!
If you knew what the lyrics were the whole time then we salute you.
> Download Our Fancy New App For All The Latest Music News!
Talking of lyrics, remind yourself of the time we challenged Camila Cabello to a game of 'Complete The Lyric'...