When Does Survival Of The Fittest Start? All The Latest News, Cast, Gossip & More
6 February 2018, 12:03 | Updated: 7 February 2018, 11:16
From the creators of Love Island comes a new show which will see men & women face off in the ultimate battle!
If you're craving that juicy Love Island gossip during these cold winter months, then Survival Of The Fittest is exactly what you need. A bunch of hot, young singletons fighting it out to beat their rivals and maybe find love too? - yes please!
Here's everything you need to know about the hottest new reality show on TV...
> Survival Of The Fittest: The Complete List Of The Cast's Social Media Accounts
When Does Survival Of The Fittest Start?
The first ever series of Survival Of The Fittest will be launching on Sunday 11th February 2018 at 9pm.
What Channel Is Survival Of The Fittest On?
Survival Of The Fittest is brought to you by the producers of Love Island and like its 'loved up' sister, it will be shown on ITV2.
Who Is Presenting Survival Of The Fittest?
32 year old presenter Laura Whitmore is the host of the show and fans will be excited to catch the former 'I'm A Celebrity...Get Me Our Of Here NOW!' presenter in her new role. Her Instagram is @thewhitmore. Laura is actually dating Ian Stirling who was the hilarious voiceover on Love Island!
Speaking to a tabloid recently, a TV insider explained, "Laura is young, sexy and fun – she is the ideal star to front ITV2's new dating show. She is really excited to be involved and hopes that it will be a roaring success, just like Love Island."
"Her experience presenting spin-off show I'm A Celebrity… Get Me Out of Here! NOW! will come in handy as she interviews the programme's stars once they're booted off the Savannah."
What Is Survival Of The Fittest About?
ITV revealed, 'Survival of the Fittest will see a group of young, hot singles living together under the searing sun in the South African savannah as they take part in the ultimate battle of the sexes, in order to win a big cash prize.'
'A team of girls and a team of boys will battle it out in a series of stunning physical and mental challenges to determine which sex has the upper hand, while romantic dates will test their loyalties to the limit.'
'Will the girls put sisters before misters and will the boys choose mates over dates? Or will the temptation be too much and they end up in bed with the enemy?'
Where Is Survival Of The Fittest Set?
Survival Of The Fittest takes place in South Africa. The show takes place in the South African Savannah and the picturesque landscape around the lodge will be pretty easy on the eye.
A statement about the show from ITV read, '"ITV2's younger audience will no doubt relish the escapism this immersive physical game show from sunny South Africa will provide next winter.'
Who Is The Survival Of The Fittest Voiceover?
The voiceover on the show is award winning comedian Brennan Reece. The 29 year old was formely in E4 show Skins and also won the English Comedian Of The Year Award. His Instagram is @brennanreece.
Who Is In The Cast Of Survival Of The Fittest?
James Middleton, Age 24

The former boyfriend of Made In Chelsea star and current I'm A Celebrity queen of the jungle Georgia 'Toff' Toffolo is taking part in Survival Of The Fittest.
Speaking about the show, James revealed, "I am open to love, definitely. I don't think any guy if they see a nice looking girl who they get on with and vice-versa is going to turn it down, despite the circumstances. That said, they will be the enemy so I'll have to tread carefully."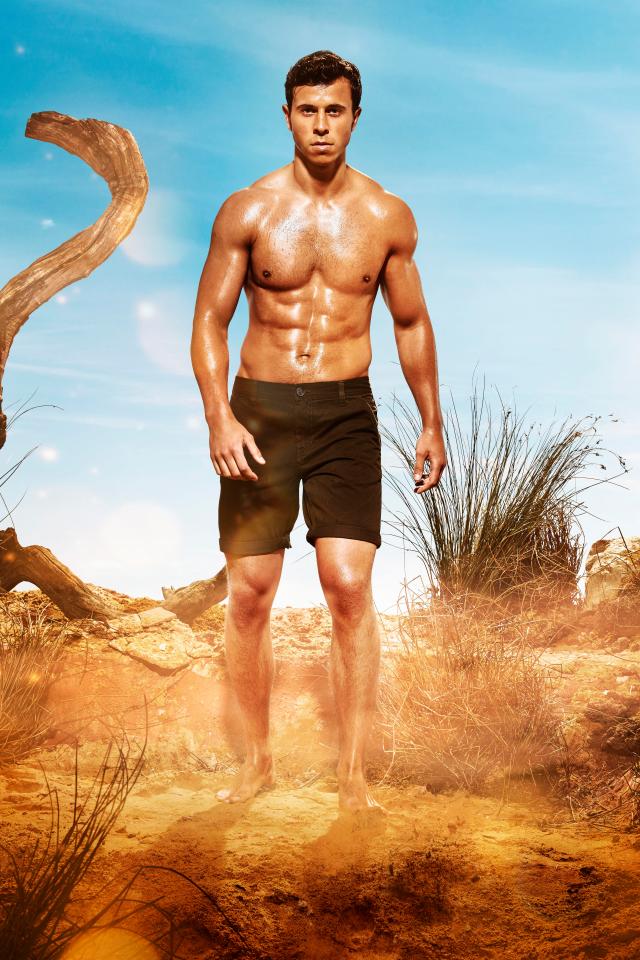 (Pic: ITV)
Dani Dyer, Age: 21

You might recognise Dani's name and that's because she's the daughter of everyone's favourite British hard-man Danny Dyer!
Speaking about the show, Dani explained, "I'm a positive person and I think very positively. I am very competitive as well. I am very determined so that will be my secret weapon."
Revealing what her dad thinks about her taking part, Dani explained, "When I first told him, like any dad, he had his protective hat on and said, 'Don't do anything silly.' Now he is getting it and he said 'It feels real now and I'm so proud of you.'"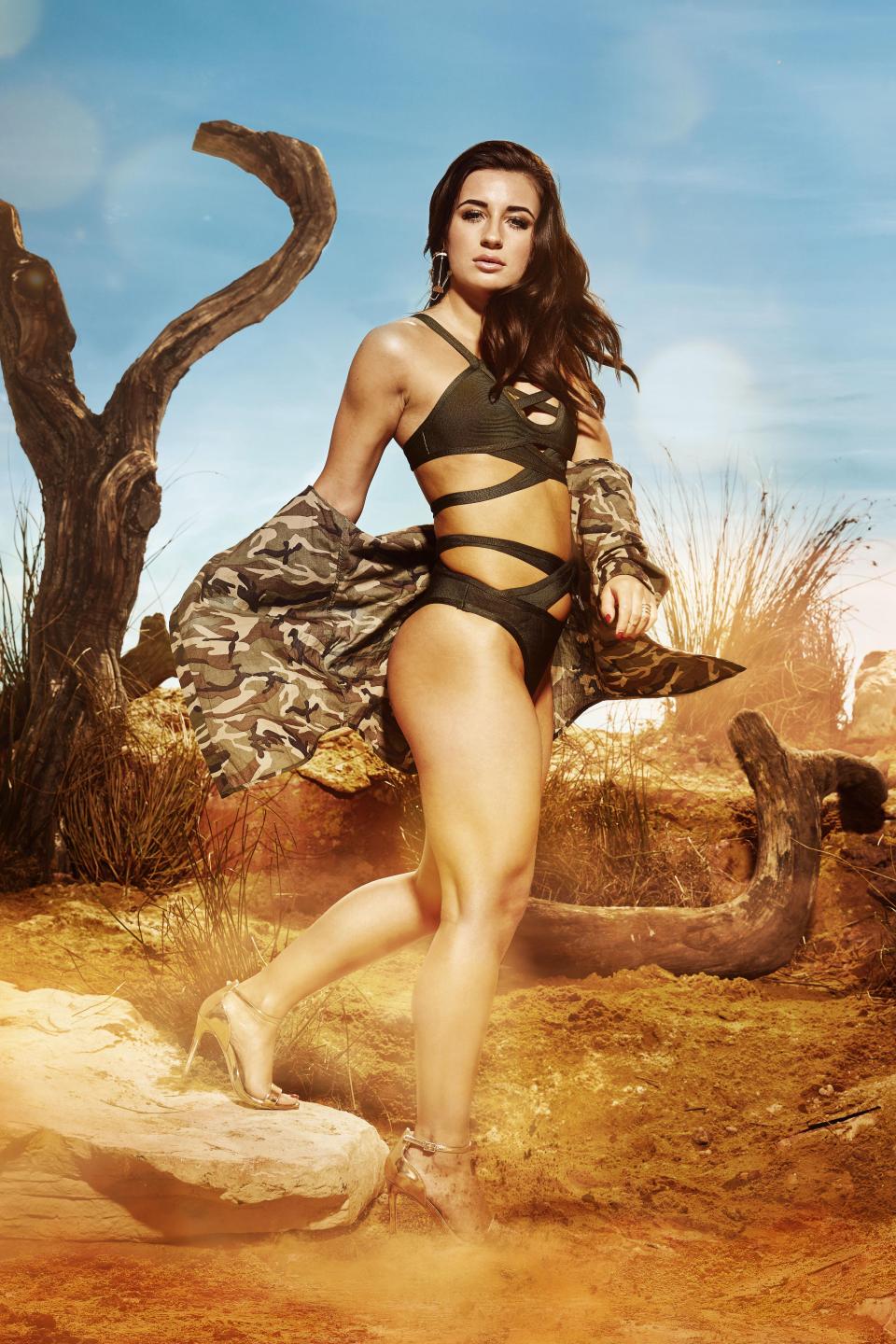 (Pic: ITV)
David Lundy, Age 24
Fitness model David Lundy dumped his girlfriend to appear on the last series of Love Island before he was then bruatally dropped from the show just before it launched.
Speaking about Survival Of The Fittest, David claimed, "The way I portray myself is this muscly pretty boy, but I am also quite intelligent."
"If there are tactical or mental challenges and the girls pick me because they think I am thick, I will be able to trump them that way and surprise them."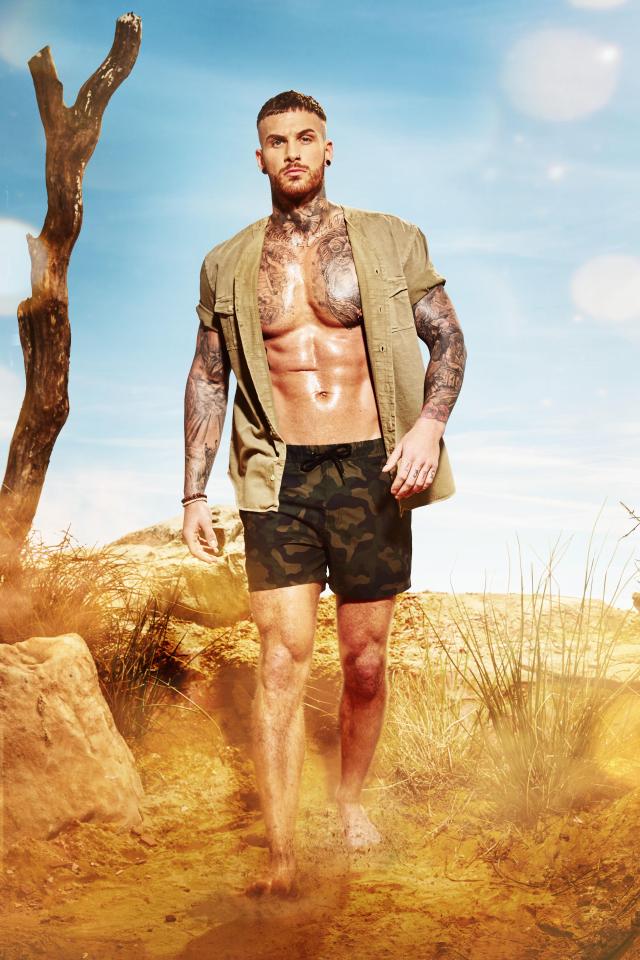 (Pic: ITV)
Mariam Musa, Age 23
Mariam is a YouTube vlogger who hails from Surrey and whilst Survival Of The Fittest is gonna be a tough battle, she's still got her mind on finding love.
Mariam revealed, "I'll say I'm going to be steering clear of the enemy because I need to remember I'm on the Girls Team. But I'm still Mariam, so I need to remember what I'm like…"
"I have so many different types! I usually go for dark skinned guys, with chiselled cheeks, defined and muscly body, over six foot tall and I love a beard."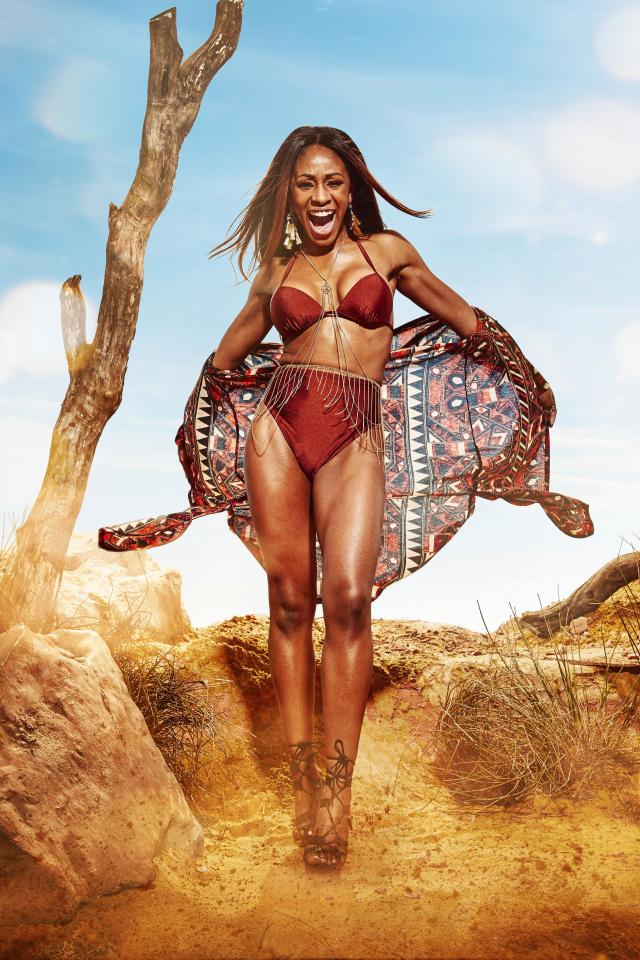 (Pic: ITV)
Warren Philips, Age 29
He's sure to have people asking plenty of questions when he reveals his occupation as a 'Driller', but Warren is all about bringing home the win.
Speaking about what might happen in the lodge, Warren revealed, "My charm… I can fool the opposition, I can talk to the girls and make them believe that I like them and they might fall for me, where really it could all be a front."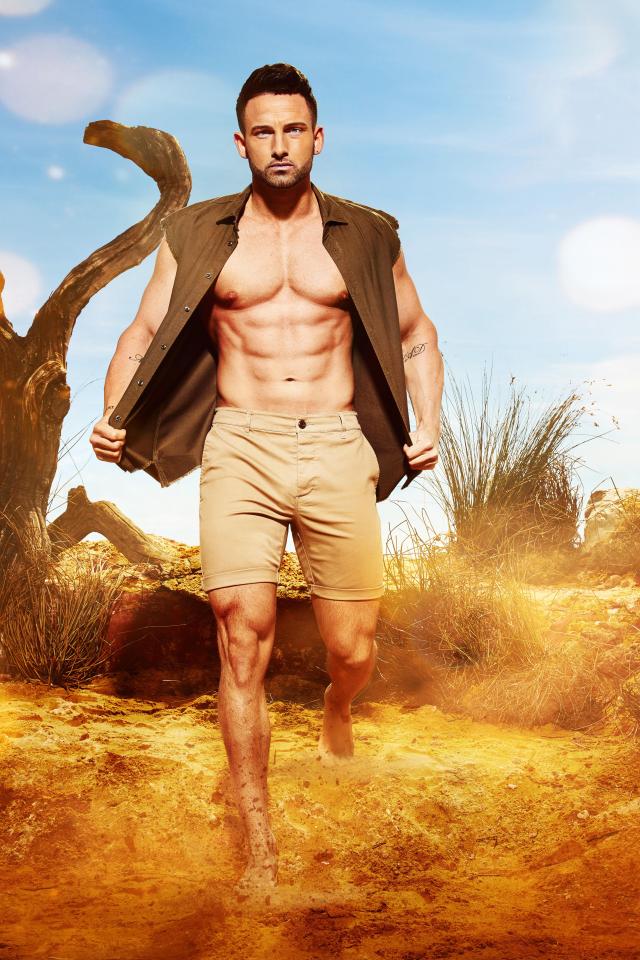 (Pic: ITV)
Georgia Cole, Age 25
It sounds like Georgia is a woman who knows exactly what she wants and she's certainly gonna do everything she can to get it on the show.
"I am in it for the money, I'm going to stay focussed on the money and I'm going to use the guys as stepping stones to get what I want" Georgia revealed.
"I should know every game in the book now, the way boys have been playing me over the last few years so it's my turn to get them back!"

(Pic: ITV)
Ryan Cleary, Age 27
Sounds like Ryan is gonna be last in the list when it comes to the bravest people in the lodge. South Africa may not be the best place for Ryan to be as he's scared of Spiders and Crocodiles!
He quizzed, "Will there be crocodiles in there? I don't like spiders so let's hope there are no big South African spiders walking around The Lodge. If there is a spider in my bedroom, I will be running away!"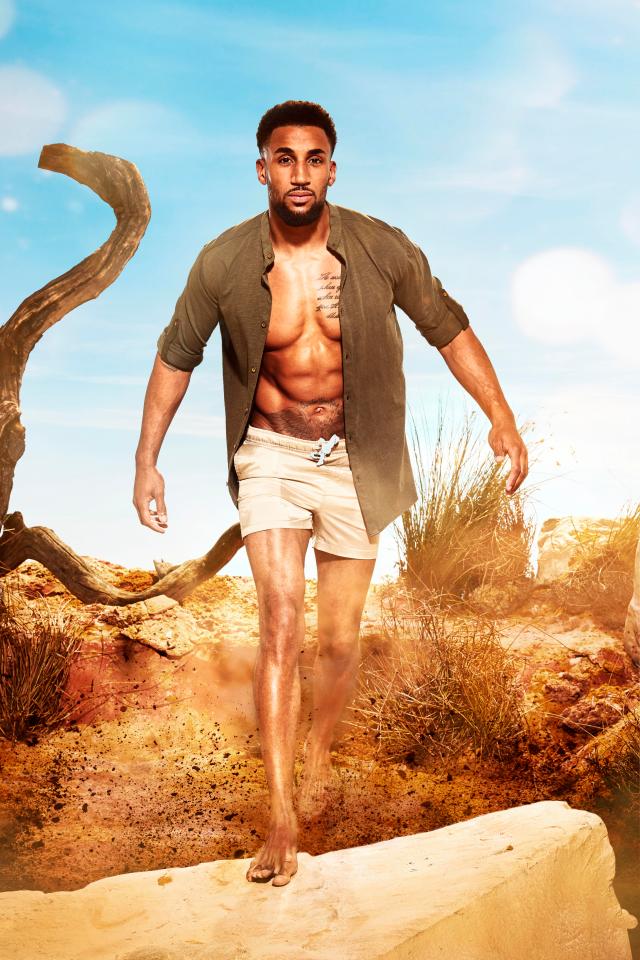 (Pic: ITV)
Tia Latham, Age 28
Model Tia has revealed that she had a unique start to life - so will that help her to make her mark in the lodge?
She explained, "When I was born, nature was a bit confused. I had female chromosomes - which are xx - but my body didn't know which direction to go in. So as I got older, I had to go through a process to become the woman I am today."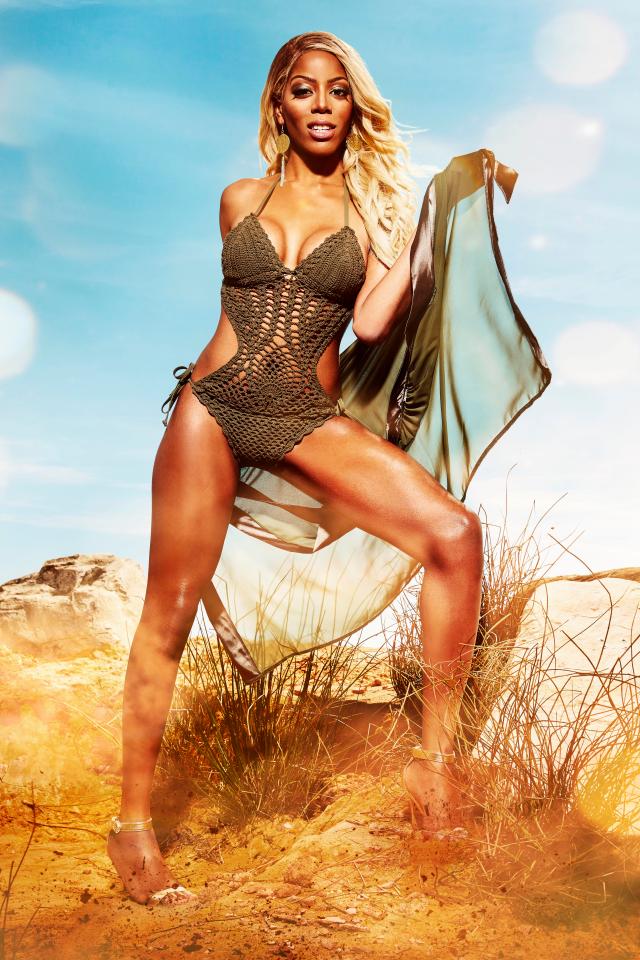 (Pic: ITV)
Calum Pardoe, Age 21
Former youth footballer Calum is predicting a big win for the lads during Survival Of The Fittest, but the Welshman is concerned he may not get on with his fellow male contestants.
"I'd describe myself as sarcastic and annoying but it comes from a good place," Calum explained.
"I'm a genuinely nice guy, I like to get on with everyone and have a laugh with everyone. My friends would emphasise the word 'annoying'. I am the joker and class clown but I like to be centre of attention."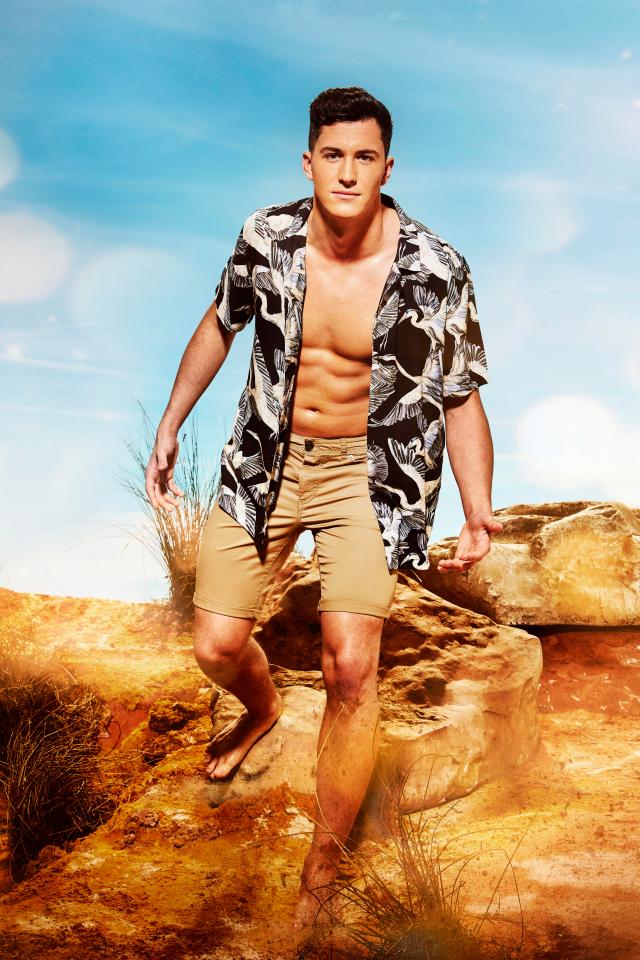 (Pic: ITV)
Jenny West, Age 31
Fitness Model Jenny has built up quite the following on Instagram alongside her twin sister Lucy - will we see a late appearance from Lucy in the lodge during this series?
Ahead of the show, Jenny said, "I hope the girls are a laugh, that they don't take themselves too seriously, that we can have fun and have good conversations. I open up to people quite easily so hopefully they are the same. I hope the guys are just fit and funny."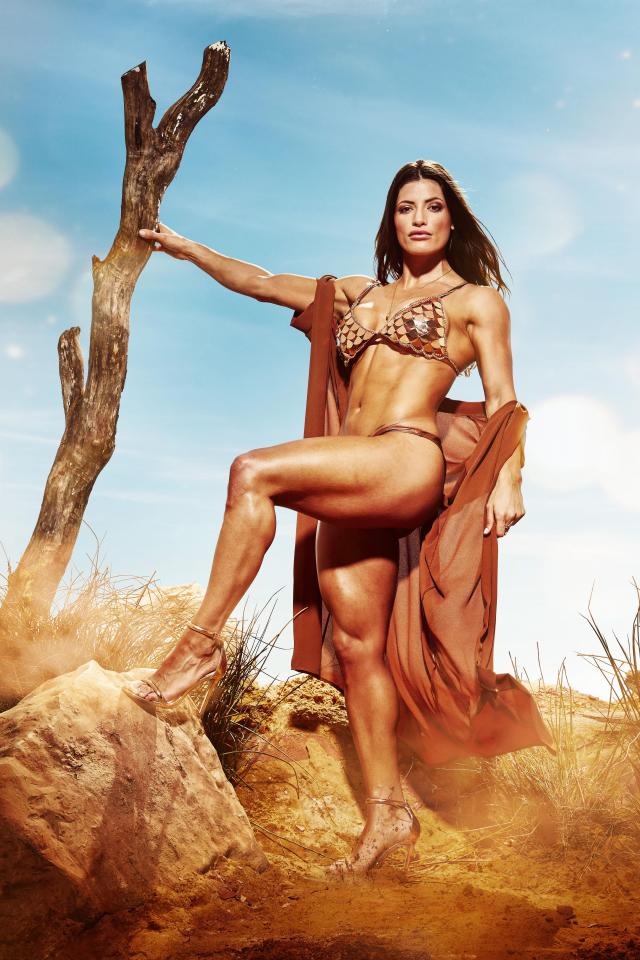 (Pic: ITV)
Tristan Jones, Age 20
Manchester's very own Tristan is all about the ladies and it seems that female attention is gonna be his number one priority in the lodge.
Speaking about his upcoming appearance on the show, Tristan revealed, "If the girls are not feeling me, that would be a nightmare!"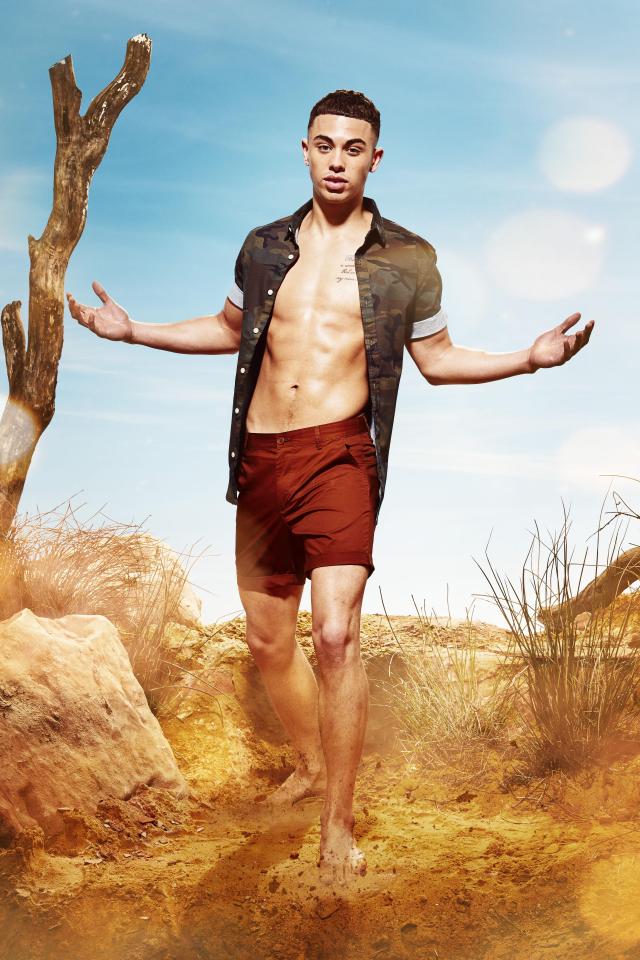 (Pic: ITV)
Georgie Clarke, Age 25
It appears that Georgie thinks she's certianly got what it takes to become a winner on Survival Of The Fittest and is set to use her charm as her main weapon of choice.
Georgie explained, "My friends would describe me as fiery. I'm definitely ambitious, I'm outgoing and an extrovert. They would also say I'm quite charming as well, I will use charm to get my way."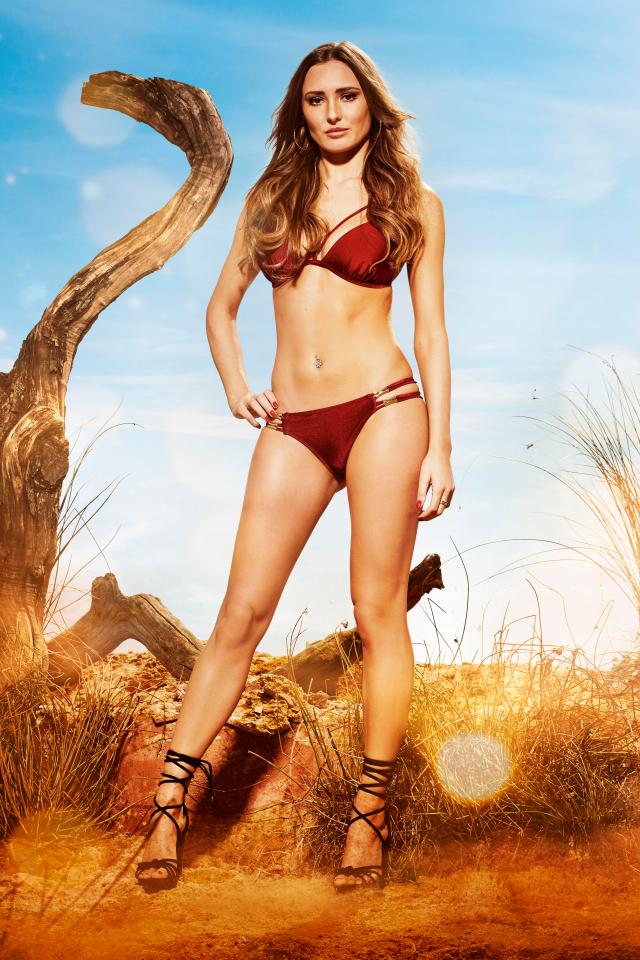 (Pic: ITV)
> Download Our Fancy New App For All The Latest Survival Of The Fittest Gossip!
Whilst you're here, remind yourself of some of that classic Love Island action...