Joe Sugg Trolled Everyone On Strictly And Now Viewers Are Labelling Him 'Racist'
24 September 2018, 11:23 | Updated: 24 September 2018, 11:56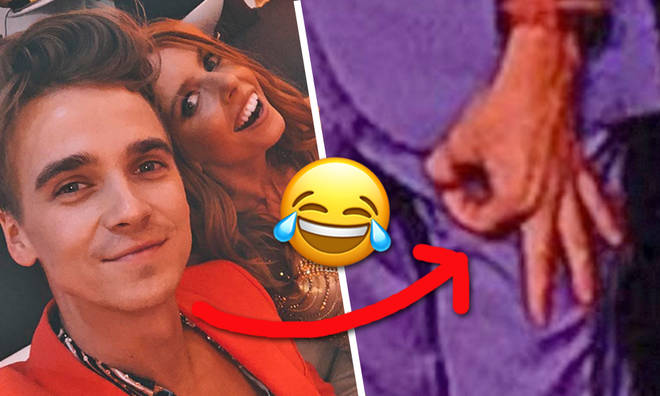 Joe Sugg made a secret gesture to the camera following his first dance on Strictly Come Dancing and viewers mistook it for a racist symbol.
Joe Sugg has faced criticism from a section of Strictly Come Dancing viewers after the YouTube star was spotted making hand signals to the camera during backstage segments and many have claimed they were racist gestures.
> WATCH: Vick Hope And Graziano Di Prima Respond To Strictly Come Dancing Results
Fans have leapt to Joe's defence after he was spotted making a circle gesture with his hand several times during the show whilst other dancers were being interviewed.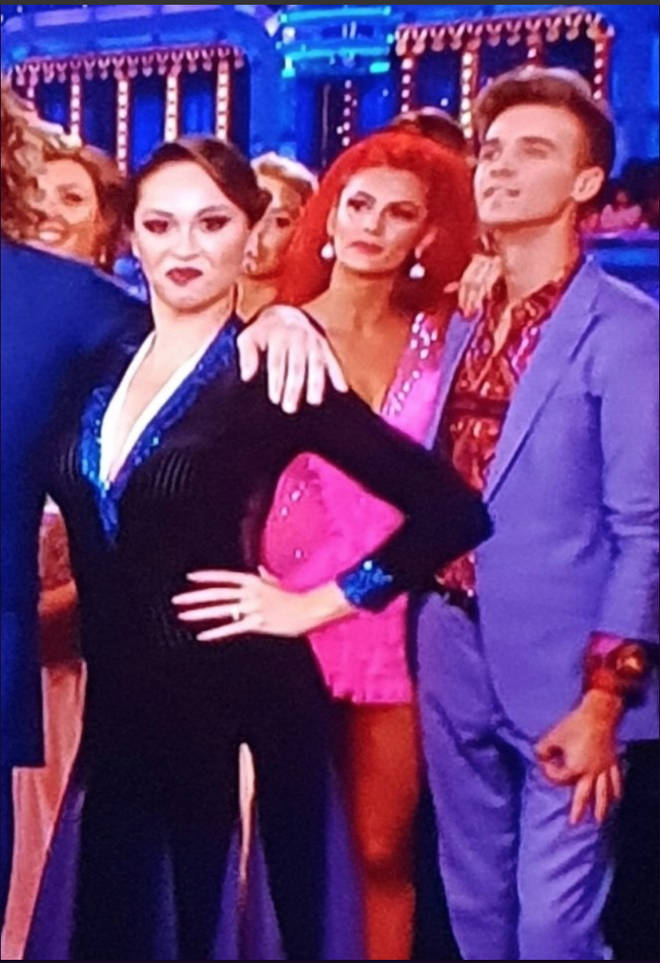 The gesture that Joe Sugg, whose sister is fellow YouTube sensation Zoella, made during the show is part of an internet game called 'The Circle Game', which was popularised during the early 2000's on hit TV show 'Malcolm In The Middle' and used daily across social media.
According to other sources, a similar gesture has been given a racist meaning by White Supremecist groups and several Strictly Come Dancing viewers believed that's what Joe was trying to sneak onto the show.
The Circle Game hand gestures weren't the only cheeky reference Joe managed to fit into his evening on Strictly Come Dancing as the YouTube star also included a segment from the hit online video game 'Fortnite' in his routine.
Joe has remained silent on the controversy around the hand gestures, but his fans have jumped to his defence and attempted to clear up any confusion about the meaning behind them.
Joe sugg can't even play the circle game on tv without all the old people getting triggered. The aim of the game is to make that gesture with your hands below the waist and when someone looks they lose. Harmless fun, clearly a dare by his mates 😂 #strictly

— Olly (@OllyBrookfield_) September 22, 2018
Joe Sugg is appearing on Strictly Come Dancing alongside our very own Vick Hope and both Vick and Joe absolutely nailed their debut performances on the Strictly dancefloor.
We can't wait to watch them across the series - so roll on next weekend!
> Download Our Free App For All The Latest Celeb News!