Geordie Shore's Sophie Kasaei Scared Off A Burglar Who Robbed Her Home With A Knife
8 March 2018, 12:50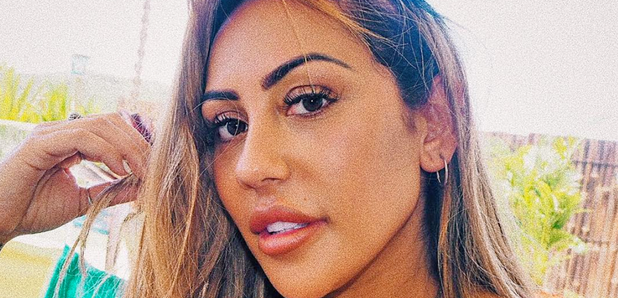 Details have now emerged about the attempted robbery on the star's home in South Shields during December 2017.
We know her as the bubbly, fun star of Geordie Shore, but Sophie Kasaei was recently subjected to a terrifying ordeal at the hands of a burglar who broke into her home.
According to reports, a 27 year old man has been arrsted and charged with aggravated burglary but the details are only now emerging about how Sophie managed to talk him round.
> She's Back! Holly Hagan's Flown Out To Australia To Rejoin The Geordie Shore Cast
It's been revealed that the 28 year old reality star was at home alone when a man broke into her house with a knife and threatened her repeatedly before Sophie convinced him not to carry out the crime.
It's believed that after Sophie scared the man off, she quickly called the Police,which enabled them to make an arrest. Since the incident took place at the end of 2017, Sophie has been spotted out partying with friends and was appearing to try and put it all behind her.
Speaking about the incident, a friend of Sophie's told a tabloid, "Sophie was at home by herself just after Christmas when she says the incident took place. Sophie was left completely shook up and it has hit her pretty hard but she is refusing to let it affect her life."
"She's been carrying on like normal, going out with her mates and partying. Sophie just wants to put everything behind her now and move on."
Sophie is currently filming for the new season of Geordie Shore with her castmates out in Australia and has remained silent on the intruder incident so far.
We're just glad she's ok!
> Download Our Fancy New App For All the Latest Geordie Shore Chat!
Whilst you're here, check out Sophie's shock confession about her hair extensions...