The Complete 'Heartstopper' Season 2 Soundtrack
9 August 2023, 15:34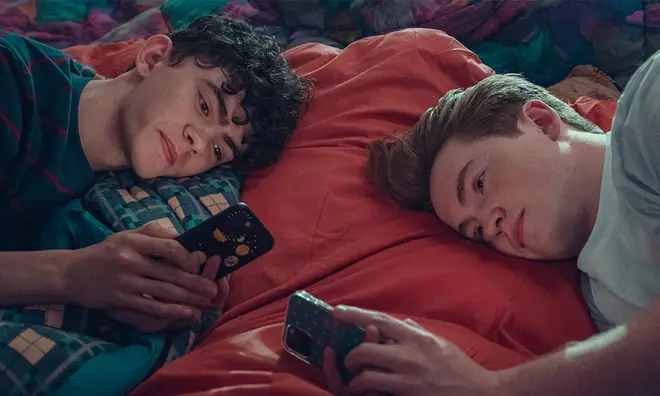 The Heartstopper season 2 soundtrack will make you feel all the feels.
Heartstopper is back on Netflix with series two and Nick and Charlie's love story is more romantic than ever as they adjust to being in a new relationship.
The new season is full of major moments in the couple's romance, as they navigate being together without hiding their feelings, and the songs that set the scenes are pivotal to putting viewers in their feels.
Taylor Swift, Carly Rae Jepson and The 1975 are just some of the pop stars who feature on the soundtrack, making us all head over heels with the music as well as the storyline itself.
Here's the complete Heartstopper season 2 soundtrack: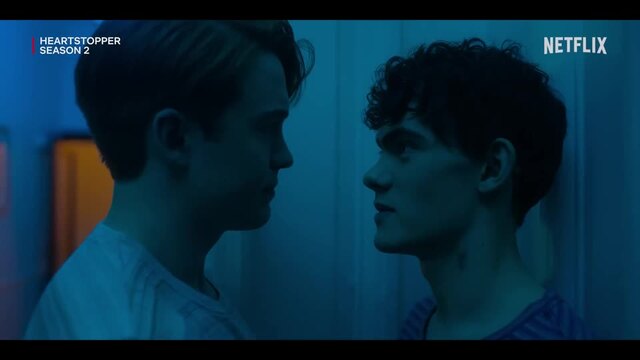 Watch the teaser for Heartstopper season 2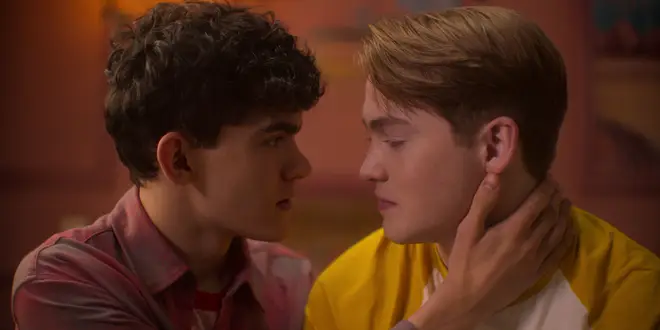 Heartstopper season 2 soundtrack
'We Can Be Anything' - Baby Queen
'Shatter' - Maggie Rogers
'ur so pretty' - Wasia Project
'Fall in Love With a Girl' - Cavetown (feat. Orla Gartland)
'Crush Culture' - Conan Gray
'Never Be the Same' - Gabrielle Aplin
'Paradise' - Carmody
'seven' - Taylor Swift
'mona lisa' - mxmtoon
'The Beach' - Wolf Alice
'Colours of You' - Baby Queen
'Out of My League' - Fitz and the Tantrums
'Then It All Goes Away' - Dayglow
'You Wouldn't Like Me' - Tegan and Sara
'Deep End' - Holly Humberstone
'Pressure to Party' - Julia Jacklin
'Coming of Age' - mxmtoon
'Welcome to the Sidelines' - amy michelle
'Retrospect' - Vistas
'Things Will Be Fine (Bratty Remix)' - Metronomy
'The Sound' - The 1975
'I Think Ur Rlly Cool' - carpetgarden
'Le Temps de l'amour' - Françoise Hardy
'Kiss Ur Face Forever' - Orla Gartland
'Foreplay' - siouxxie sixxsta
'Miss U' - Bad Smith
'Lovesong' - beabadoobee
'Obsessed' - Hatchie
'Trésor' - Hervé
'Un peu plus souvent' - Alexia Gredy
'Freak Out' - Miya Folick
'Nobody Really Cares' - Baby Queen
'Doesn't Matter (voleur de soleil)' - Christine and the Queens
'On était beau' - Louane
'Bros' - Wolf Alice
'3D Feelings' - Alfie Templeman
'Hot & Heavy' - Lucy Dacus
'Pretty Girl Lie' - Baby Queen
'People Watching' - Conan Gray
'Cry!' - Caroline Rose
'I Wanna BeYour Girlfriend' - girl in red
'Skin' - Carmody
'Blush' - Wolf Alice
Run Away With Me' - Carly Rae Jepsen
'Young' - Neon Capital
'Happy New Year' - Let's Eat Grandma
Troye Sivan chats all about new single 'Rush' and reveals how he was once banned from Hinge! 😅
Listen live to Capital, and catch up on any shows you missed, on Global Player.