The Chilling Adventures Of Sabrina Season 2 On Netflix: Who's In The Cast And What's The Trailer?
5 April 2019, 09:42 | Updated: 5 April 2019, 09:46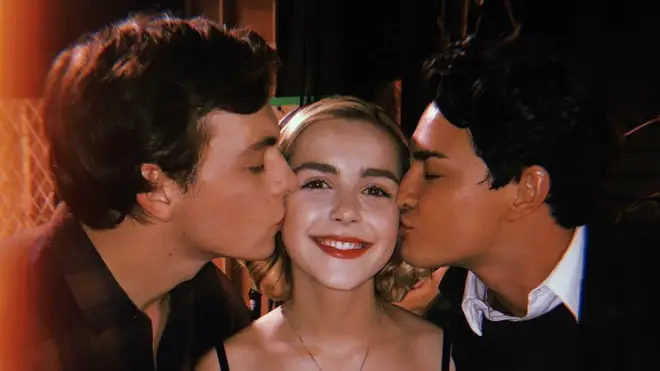 Coinciding with Halloween last year, Netflix dropped Riverdale spin-off, The Chilling Adventures of Sabrina.
Now, the spooky series has returned for a second, with Kiernan Shipka reprising her role as Sabrina, the teenage witch.
Here's everything you need to know about the new episodes...
Sex Education Series 2 Has Just Been Confirmed By Netflix
What is The Chilling Adventures on Sabrina about?
Netflix's adaptation of the original Archie comic book series is very different to the 90's show Sabrina the Teenage Witch, which starred Melissa Joan Hart. The Netflix series moves away from light-hearted comedy, instead drawing upon the darker elements of the comics and the occult.
Having said that, The Chilling Adventures of Sabrina still features a little black cat named Salem.
The Riverdale spin-off follows the life of a teenager who is half witch, half human. Sabrina is torn between her human life and her magical family, and the show focuses on this conflict throughout.
In her human life, Sabrina (played by Kiernan Shipka) has friends and a boyfriend, Harvey Kinkle (played by Ross Lynch).
As a witch, she gets some pretty cool powers - including the ability to fly on a broomstick and cast spells on bullies.
In the 2018 series, Sabrina's also pretty woke; she and her friends form the WICCA (Women's Intersectional Cultural and Creative Association) club after her gender nonconforming friend Susie is bullied by male students at school, and her black friend Ros is fighting the headteacher over censorship in the school library.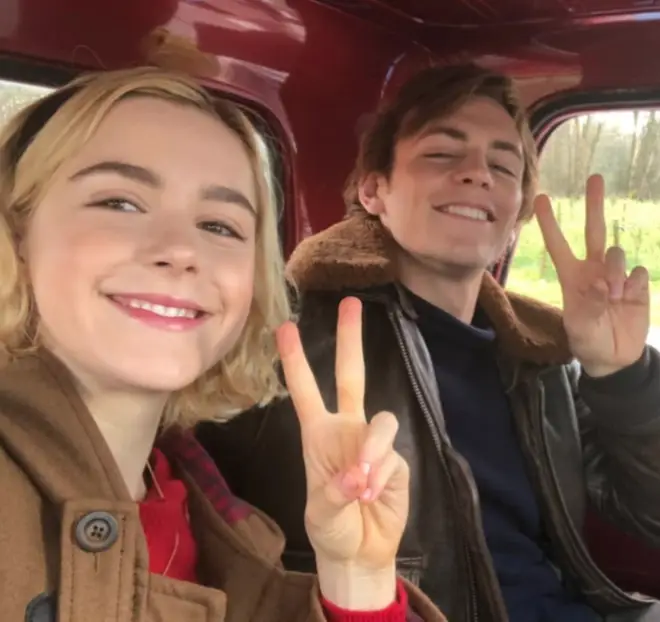 When is season 2 released on Netflix?
Actress Kiernan Shipka announced on Instagram that Season 2 of CAOS was coming.
It dropped on 5th April, 2019.
If the teaser trailer is anything to go by, we're expecting the focus to shift on Sabrina's witchy friends - in particular, hunky warlock Nicholas (played by Gavin Leatherwood) and the love triangle between him, 'Brina and Harvey.
Only time will tell if Harvey comes round and decides Sabrina is worth fighting for.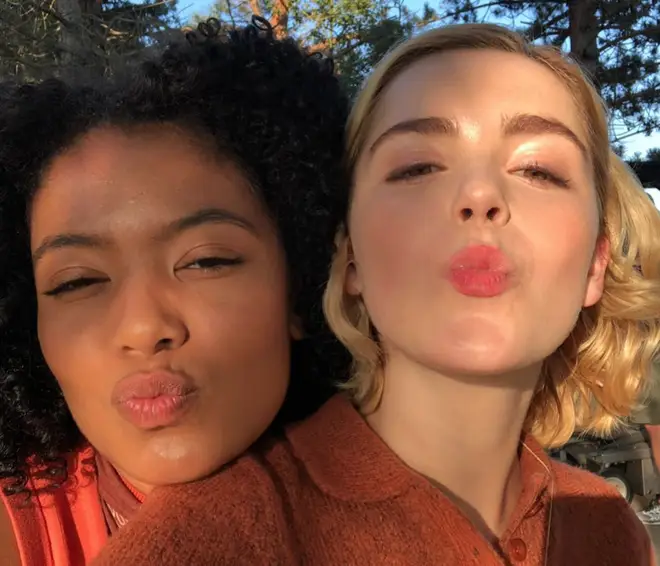 Who's in the CAOS cast?
Kiernan Shipka plays the titular role of Sabrina Spellman. The American actress is best known for playing Sally Draper in the award-winning series, Mad Men, from 2007-2015.
Playing Sabrina's on-off boyfriend Harvey Kinkle is Ross Lynch. Lynch, 23, is a singer-songwriter as well as an actor.
Warlock Nicholas Scratch is played by Gavin Leatherwood.
Other main characters include:
Lucy Davis - Hilda Spellman
Miranda Otto - Zelda Spellman
Chance Perdomo - Ambrose Spellman
Michelle Gomez - Mary Wardwell/Madam Satan
Jaz Sinclair - Rosalin Walker
Lachlan Watson - Susie Putnam
Tati Gabrielle - Prudence Night
Adeline Rudolph - Agatha
Abigail F Cowen - Dorcas
Richard Coyle - Father Blackwood