The Real Reason Rowan Atkinson's 'Love Actually' Character Took So Long To Wrap THAT Gift Has Been Revealed
7 December 2017, 17:16
The iconic scene has a whole new meaning.
Before you sit down with the family this Christmas for your annual screening of 'Love Actually' (don't act like you're too cool for it yet), we feel like you NEED this information in your life.
> Christmas. Movies. Music. We've Got You Covered On Our App. Download It Now!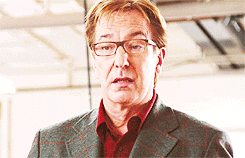 If you're a seasoned 'Love Actually' fan you'll be well aware of Alan Rickman and Emma Thompson's heartbreaking story. For those not in the know: 1. WHO ARE YOU?! and 2. Here's the backstory...
Rickman's character Harry, husband to Thompson's Karen is out shopping when he comes across a necklace he wants to buy... for his assistant at work. Tut tut. In true festive bants style, Rowan Atkinson's enthusiastic gift wrapper takes an age to box up the gift.
For comedy lols? Nope! It turns out there was a story behind Atkinson's character after all...
Wife of screenwriter Richard Curtis tweeted THIS about the character:
Originally Rowan's character over-wrapped the gift on purpose to stop Alan rickman being able to buy the necklace. Because he was an angel.

— emma freud (@emmafreud) December 13, 2015
What an angel!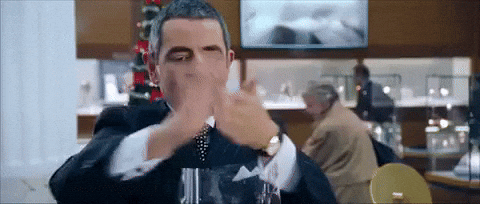 > QUIZ: How Many Stars Can You Match To Their Past Jingle Bell Ball Stage Outfits?
Want to know what's even more heart-breaking? She also confirmed how Rickman's character really did have an affair in the movie *sobs*
@carlotta429 DEFINITELY had an affair. i begged richard just to make it a flirtation, but no. the whole way.

— emma freud (@emmafreud) December 13, 2015
Speaking of Christmas. Big Shaq has been added to the #CapitalJBB line-up & mans getting HOT!