Celebrity Big Brother's Jess Impiazzi Revealed That She's Secretly Married To An England Sports Star
15 January 2018, 11:32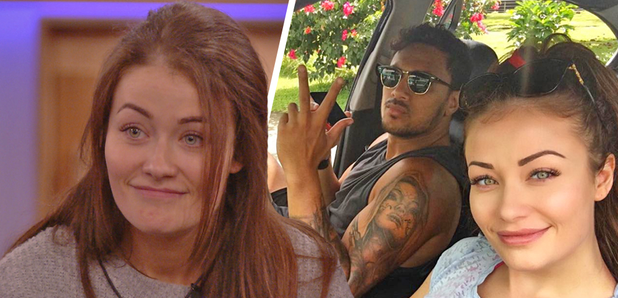 The pair got married in Las Vegas back in 2016!
When she entered the Celebrity Big Brother house back at the beginning of the year, we knew that glamour model Jess Impiazzi had recently spit up with her boyfriend.
However, following a newly released interview Jess did before entering the house, we now know that Jess hadn't only split from her boyfriend, but in reality is actually separated from her HUSBAND!
> Ginuwine Revealed His Real Name On CBB & People Are Screaming

In the shock confession, Jess revealed all and explained about her marriage to rugby star Denny Solomoa, how she ended up getting married in the same place as Britney Spears and more.
Speaking to a tabloid about her England Rugby star husband, Jess confessed, "Denny was the love of my life and the man I thought I was destined to have children with. When he got down on one knee there was never a doubt about saying yes."
"I thought we would have a normal wedding, but before I could blink we were walking down the aisle in the same place Britney got married. I was so happy. But when we got back to England he got back into bad old habits and started going out partying again."
"By last summer I simply could not take it any more and we broke up. Now I'm waiting for our divorce papers to come through."
Recalling how the wedding day unfolded, Jess revealed, "As a joke I said, 'We should do a Britney and just do it'. We laughed but then I said, 'Go on then, dare you'. That's how it happened. It was bizarre."
"It was the middle of the afternoon. I put on the white dress I wore to the Reality TV Awards the year before and Denny wore a mismatched suit — brown shoes, black jeans and navy blue blazer. "
"It was nerve-wracking but romantic and hilarious. It was only after that I got a bit upset because my mum wasn't there. We went back to the Venetian hotel, had a burger and went to bed as we were so tired from jet lag."
> Download Our Fancy New App For All The Latest Celebrity Big Brother News!
Whilst you're here, check out what happened when Ginuwine and Ashley's flirting went to the next level...