Despite Having A Baby Together, Kylie Jenner & Travis Scott Are Living In Separate Houses
8 February 2018, 14:26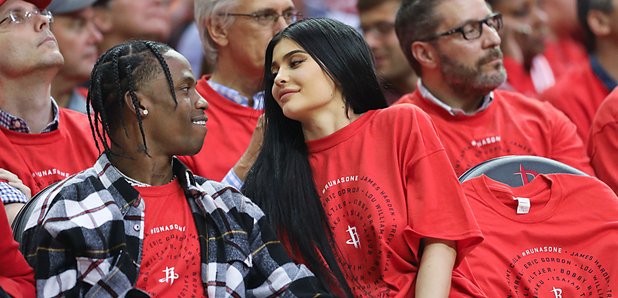 What's going on?
They may have just welcomed baby Stormi Webster into the world, but Kylie Jenner and Travis Scott are still living in separate houses still.
Yep, according to sources despite not sharing a home for their daughters first weeks, the couple are pretty happy with their arrangement. A source told People, "'Kylie and Travis are not officially living together. He has his own place.
"They are co-parenting though, and things are going great. They are together and happy. They're just enjoying their little family. There's no rush [to get engaged]."
Kylie is apparently living in her Hidden Hills mansion while Travis has his own house 45-minutes away in the Hollywood Hills. The source added that Travis is "sweet" with hi daughter and, "he's very protective of Kylie, and his family embraced her, too.
"Kylie has matured a lot since becoming pregnant. She's much less dramatic than when she was with Tyga."
Sounds like these two are very happy with their little family!