Fantastic Beasts 2: What We Know So Far Including The Release Date, Cast & Plot Spoilers
31 May 2017, 17:02 | Updated: 4 December 2017, 11:10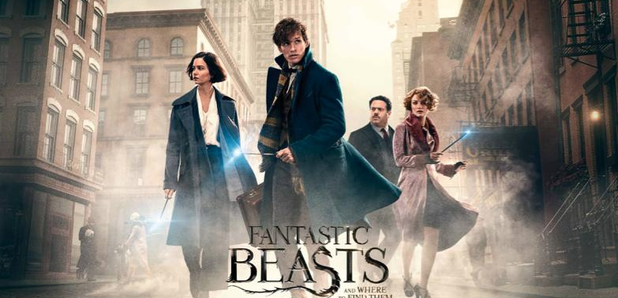 IT'S COMING.
It seems that J.K. Rowling is as excited for the Fantastic Beasts and where to find them prequel as we are, because she's already let slip that she's finished the second script!
In a tweet responding to a fan who asked her "Have you already written the script for Fantastic Beasts 2?", she simply responded, "Yes, I have".
> WATCH: This Deleted Scene From 'Fantastic Beasts' Nearly Made The Movie Into A Musical... Wot?
Ensue mass hysteria amongst Potterheads.
Yes, I have, but I CAN'T TELL YOU ANYTHING YET, WOMAN. https://t.co/PzpjjL0OiR

— J.K. Rowling (@jk_rowling) May 28, 2017
However, some fans are worried about what the second film will entail:
PROTECT NEWT SCAMANDER AT ALL COSTS. I know what you do to the characters we all love, Jo!

— Ardit Haliti (@ardit_haliti) May 28, 2017
Can you just tell us the name of the next movie? This waiting is agonizing.

— Avada Kedavra (@AvadaKedavra_BR) May 28, 2017
It's set in 1928, after 31st December 1926, might we see baby Voldermort?

— Harry Cunningham (@hi_cunningham) May 28, 2017
Make sure the actors stay true to the characters as YOU created them. I hate to see a watered-down version of a main character.

— Alice (@Vidocq_CC) May 28, 2017
Here's what we know so far:
Fantastic Beasts 2 Release Date
Filming for the second film in the franchise is set to start shooting this summer meaning that the film is very much still in the early stages of pre-production.
HOWEVER, with JK Rowling finishing the script, it does mean that the film's creatives can begin to bring it together.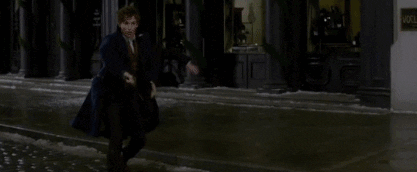 Fantastic Beasts 2 Cast
Here's the confirmed cast so far:
Eddie Redmayne - Newt Scamander
Johnny Depp - Gellert Grindelwald
Ezra Miller - Credence Barebone
Zoe Kravitz - Leta Lestrange
Jude Law - Young Albus Dumbledore
Katherine Waterston - Tina Goldstein
Alison Sudol - Queenie Goldstein
Dan Fogler - Jacob Kowalski
Callum Turner - Theseus Scamander, Newt's Brother
Fantastic Beasts 2 Plot
JK Rowling herself is letting very little slip about the storyline of the second film. Revealing on Twitter that she can't tell fans anything yet, it seems that we may have to wait a little longer to get any deets on the storyline.
However, what we do know so far is that its set to follow Gellert Grindelwald as he attempts to cause mayhem and terror in the Wizarding World, meaning that Newt is forced to go into battle once more.
We also know that the second film will be based in Paris and the UK, instead of New York which is where the first film was set.
Fantastic Beasts 2 Trailer
Considering they haven't started filming, there's nothing yet!
Oh, and we mashed up Stranger Things and Harry Potter and this is what happened...