Chewbacca Mum Drove James Corden To Work And It Was Just Really Bloody Funny
24 May 2016, 07:35 | Updated: 4 December 2017, 11:10
Chewbacca Mom Takes James Corden to Work
01:31
After breaking all sorts of records with her viral vid posted just last week, Candace Payne has hit the big time by starring on The Late Late Show with James Corden!
Chewbacca Mum takes the Carpool Karaoke star to work and James just really doesn't see the funny side...or so it seems to start with!
The mum of 2 also hung around to tell James how she was finding life as a viral super star in the studio - and it's good news folks, she plans to do more videos in the future!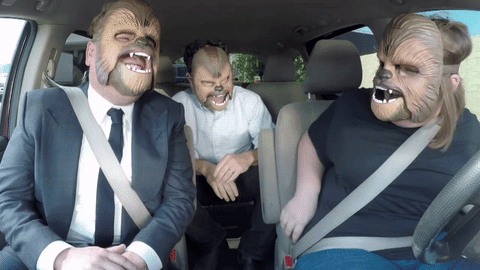 You May Also Like...