Chart Update: Can Ellie Goulding OWN The Chart For 2 Weeks In A Row?
5 February 2015, 14:55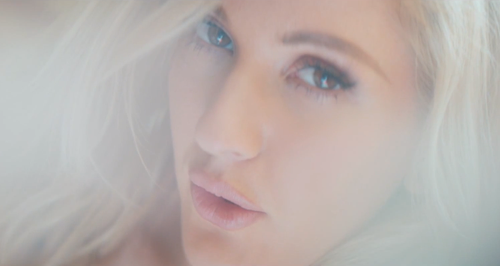 Ellie Goulding stopped Mark Ronson's dominance at the top of the chart last week. Can she continue her reign as No.1?
Mark Ronson and Bruno Mars finally had their seven week reign come to an abrupt end when Ellie Goulding brought the release date for her 'Fifty Shades Of Grey' song 'Love Me Like You Do' a few weeks forward. Looks like fans are absolutely LOVING a bit of Ellie at the moment, but how long can it last for?
The CURRENT No.1: Ellie Goulding - 'Love Me Like You Do'
With 'Fifty Shades Of Grey' due to take the film world by storm on Valentine's Day, Ellie Goulding's 'Love Me Like You Do' captured the No.1 with ease. Can the fitness fanatic keep the crown for a second consecutive week?
Rihanna feat. Kanye West & Paul McCartney - 'FourFiveSeconds'
They're awesome and they know it. Yeezy, Macca and Riri's ultimate team up has sent fans into a frenzy this week when the music video dropped. Can these three icons grab the No.1?
Hozier - 'Take Me To Church'
Andrew Hozier-Byrne is showing the chart world that bluesy rock is still alive and kicking. He has now spent several weeks mixing with pop's elite with his first single 'Take Me To Church'. Perhaps the Irish guitarist can defy all the odds this weekend and go all the way to the top?
Mark Ronson feat. Bruno Mars - 'Uptown Funk'
Any song that has spent SEVEN weeks at No.1 can't be written off when it comes to recapturing the top spot. Last year Ed Sheeran managed two No.1 stints in 2014 so who says Mark Ronson and Bruno Mars can't do it either. Hot damn!
You May Also Like...