Chart Update: Rixton Are Ready To Take The Chart By Storm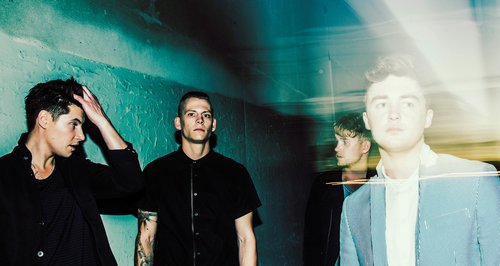 Rixton are back with another HUGE single. Will 'We All Want The Same Thing' head straight to the top?
Jason Derulo held on to the No.1 spot for a second consecutive week after keeping out the likes of Lawson, Natalie La Rose AND Jessie J.
However this weekend may prove just a little bit more difficult. Both Rixton AND Ariana Grande will be hoping to knock the 'Talk Dirty' singer off of pole position.
Have a look at the tracks with a chance of bagging themselves the next No.1 single:
The CURRENT No.1: Jason Derulo - 'Want To Want Me'
Jaaasoon Deruuulooo! Last weekend was another triumph for the 'Trumpets' man whose debut single from his new album 'Everything Is 4' is NAILING it. Can he hold on for a third week though? That is the question.
Rixton - 'We All Want The Same Thing'
Rixton are back with their latest single from the eagerly anticipated album 'Let The Road'. Will Scooter Braun's favourite lads from Blighty bag a No.1 only hours after the single is released?!
Natalie La Rose feat. Jeremih - 'Somebody'
'I wanna rock with somebody'. You all know it and now you can GET it! Natalie La Rose is quickly rising to one of the hottest new stars around. Since the Dutch singer signed to Flo Rida's she hasn't looked back.
Ariana Grande - 'One Last Time'
Can Ariana's 'One Last Time' be the sassy singer's second No.1 single? Ari recorded her first No.1 with 'Problem' featuring Iggy Azalea last year and hasn't looked back.
Remember to tune in at 4PM on Sunday with Marvin Humes to see who will be battling for the top spot.