Chart Update: Lawson Are On The Road To Chart Success!
28 May 2015, 08:47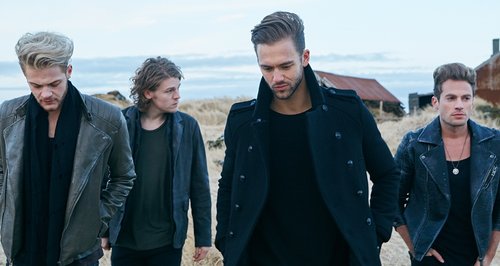 Jason Derulo will have to defend his No.1 title from a horde of chart SUPERSTARS this weekend.
Jason Derulo stole the top spot away from OMI after the Jamaican star spent three weeks at No.1 after an INTENSE battle at the summit of the top 40.
This weekend however may just be a little too much for the 'Talk Dirty' star with Jessie J, Lawson, Rita Ora AND Natalie La Rose all knocking on the No.1 door.
Have a look at the tracks with a chance of bagging themselves the next No.1 single:
The CURRENT No.1: Jason Derulo - 'Want To Want Me'
Jaaasoon Deruuulooo! Congratulations once again to the 'Trumpets' star who took the No.1 only hours after the release of the single. However, can he weather the storm this Sunday?
Lawson - 'Roads'
These guys can make you weak at the knees with their songs however this one just makes you want to get up and dance! 'Roads'' anthematic chorus will get you off your seat ready to clap and dance the night away.
Charles Hamilton feat. Rita Ora - 'New York Raining'
If you've already heard this single then you don't need us to tell you how INCREDIBLE it is! UK songstress Rita Ora has teamed up with NYC rapper Charles Hamilton to give us all something a little special!
Natalie La Rose feat. Jeremih - 'Somebody'
'I wanna rock with somebody'. You all know it and now you can GET it! Natalie La Rose is quickly rising to one of the hottest new stars around. Since the Dutch singer signed to Flo Rida's she hasn't looked back.
Jessie J - 'Flashlight'
If you're a die-hard Bella like us then you may have heard this single when watching Pitch Perfect 2. Yup, the singing powerhouse is slowly climbing the chart and it's all down to you. Will you put her on top come Sunday?
Remember to tune in at 4PM on Sunday with Marvin Humes to see who will be battling for the top spot.