Chart Update: Can Ellie Goulding Make It An Entire MONTH At No.1?
19 February 2015, 09:08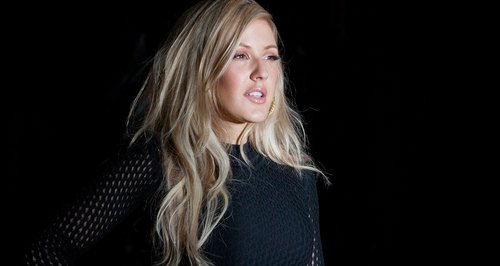 Will YOU put Ellie Goulding on top for another week or is it time for the Fifty Shades girl to leave pole position?
At this rate Ellie Goulding might even catch up with Mark Ronson and Bruno Mars' 'Uptown Funk' record of SEVEN weeks at the top of the world's first real-time chart show.
Let's have a look at which tracks that will be trying to stop Ellie Goulding's 'Love Me Like You Do' from spending four weeks in pole position.
The CURRENT No.1: Ellie Goulding - 'Love Me Like You Do'
She's close to joining the one month club with her first Big Top 40 No.1. Will you keep her as your reigning Queen of the chart for one more week?
The Weeknd - 'Earned It'
It's another 'Fifty Shade Of Grey' song of course! Canadian artist The Weeknd has gathered over 20 MILLION views on YouTube for this song and it's easy to see why. With his smooth vocals and sultry beat 'Earned It' is fast becoming a fan favourite with everyone.
Rihanna feat. Kanye West & Paul McCartney - 'FourFiveSeconds'
We all know the words by now to one of 2015's HOTTEST new tracks. The music video is so simple and perfect that we have pretty much had it on repeat since it was released.
Mark Ronson feat. Bruno Mars - 'Uptown Funk'
The dynamic duo climbed back up to No.2 in our show last Sunday and who's to say it won't go one better and grab the top spot once again?
LuvBug - 'Revive (Say Something)'
The dance collective's second single 'Revive' stormed into No.10 only a few hours after it's release on iTunes. Our very own Marvin will be hoping to see the catchy dance tune climb a few more places.
You May Also Like...