Chart Update: Can Britney Spears Do The Unthinkable & Stop Jason Derulo?
11 June 2015, 13:19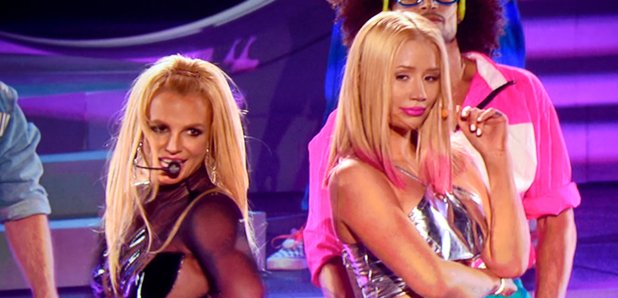 Jason Derulo has his work cut out for him this weekend as he tries to cling on to that pole position one more time.
Jason Derulo held on to the No.1 spot for a THIRD consecutive week. The 'Talk Dirty' star will make it an incredible FOUR weeks at the top of the freshest chart in the world if he can hang onto the coveted position for just a little longer.
There are BIG releases from Britney Spears, Chris Brown AND Walk The Moon all threatening to knock Jason down a peg or two. Will Jason weather the storm? Well that's up to you guys.
Have a look at the tracks with a chance of bagging themselves the next No.1 single:
The CURRENT No.1: Jason Derulo - 'Want To Want Me'
Jason's debut single from his new album 'Everything Is 4' is absolutely NAILING it right now. He equalised Omi's run at No.1 with a third week and is now looking to make it an entire month. Can he do it?
Britney Spears & Iggy Azalea - 'Pretty Girls'
The legend is back. Britney Spears has teamed up with rapper Iggy Azalea for a slice of pop magic. The climb will have to be quick though as 'Pretty Girls' is released at midnight on Sunday giving the blonde duo a few hours to make their mark.
Deorro & Chris Brown - 'Five More Hours'
Mexican DJ Deorro has hired in help from R'n'B superstar Chris Brown in an attempt to score big on this weekend's countdown. Will the pumping dance track do the business?
Zedd feat. Selena Gomez - 'I Want You To Know'
They may not be a couple anymore but the music lives on! How much will they rise by before lockdown at 6PM on Sunday?
Walk The Moon - 'Shut Up And Dance'
Ohio based indie-pop band 'Walk The Moon' have arrived with one of the catchiest tunes of the year so far. We present to you 'Shut Up And Dance'...enjoy!
Remember to tune in at 4PM on Sunday with Marvin Humes to see who will be battling for the top spot.