The 16 BEST Remixes You Need In Your Life This Month [February 2016]
26 February 2016, 11:21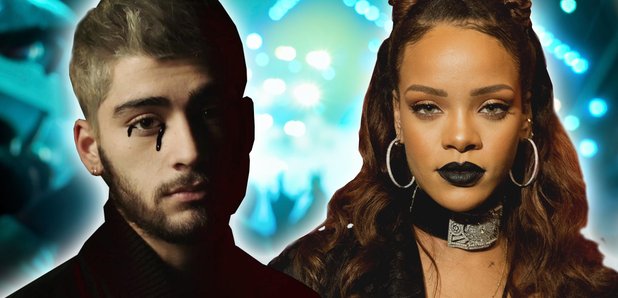 Dry January is OVER and Frisky February is here at last! We've pinned down the BEST remixes to kick-start your Capital Weekend.
Whether it's a house party, road trip or a weekend blow-out, we've got you covered.
We've picked out the BIGGEST tracks in the world right now that are pretty much guaranteed to give you the best weekend vibes possible.
Crank up your speakers and hit play on these absolute beasts - it's the #CapitalWeekend!
Mike Posner - 'Ibiza' [SEEb Remix]
Sigala - 'Say You Do' [TS7 Remix]
ZAYN - 'PILLOWTALK' [Craig Vanity Vs.ZZ Remix]
Rihanna feat. Drake - 'Work' [Liam Keegan Remix]
99 Souls feat. Destiny's Child & Brandy - 'The Girl Is Mine' [Jumpsmokers Edit]
Martin Solveig feat. Sam White - '+1' [Dirtcaps Remix]
Karen Harding - 'Open My Eyes' [Zed Bias Remix]
Snakehips feat. Tinashe & Chance The Rapper - 'All My Friends' [Jarreau Vandal Remix]
Beyonce - 'Formation' [Handbag House Remix]
Taylor Swift - 'New Romantics' [Craig Vanity vs. Vadim Spark]
Galantis - 'Louder, Harder, Better' [Thomas Newson]
Disclosure feat. The Weeknd - 'Nocturnal' [VIP Mix]
Alex Newell - 'This Ain't Over' [kid Remix]
Tori Kelly feat. Big Sean - 'Hollow' [Westfunk Remix]
Troye Sivan - 'Youth' [Wideboys Bounce Remix]
Jacob Plant feat. Example - 'Reflections' [JVST SAY YES Remix]
You May Also Like