Epic Chart Battle! Natalie La Rose & The Vamps Gear Up For This Weekend's Big Top 40
1 October 2015, 09:12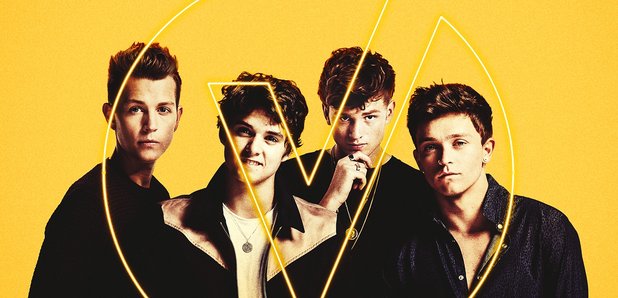 Sam Smith might struggle to keep a tight grip on the No.1 this weekend with a whole host of new tracks looking to knock him off the top.
Sam Smith scored his second No.1 of the year with 'Writing's On The Wall' soaring straight in at pole position just days after the song was made available to download. Knocking Justin Bieber off his perch is one thing, but keeping a hold of the prized chart position is a little harder than you'd think.
So shall we have a look at the contenders for this weekend's show
Current No.1: Sam Smith - 'Writing's On The Wall'
In a week of new releases from Little Mix, One Direction and Ed Sheeran, it was always going to be tough to come out on top. However Sam Smith reigned superior with his new Bond anthem 'Writing's On The Wall.
Justin Bieber - 'What Do You Mean?'
Justin's 'What Do You Mean?' is the ONLY song to have two spells at No.1 in 2015, what's to say he won't be able to do it a third time?
Philip George & Anton Powers - 'Alone No More'
Philip George burst onto our radios last year with his incredible remix of Stevie Wonder's 'Wish You Were Mine'. Well now he has returned with DJ pal Anton Powers to bring us all a new dance track to become obsessed with!
The Vamps - 'Wake Up'
#Wakeup is almost here! Pre order the exclusive UK CD bundle with TOUR PRE-SALE CODE here http://t.co/ihM4OEfxso pic.twitter.com/i0dYcmB3TO

— The Vamps (@TheVampsband) September 29, 2015
We can't wait for this! The Vamps' lead single 'Wake Up' from their new album is in the running for a chart place this weekend too! Seriously...there's just so much good music around at the moment.
R.City feat. Adam Levine- 'Locked Away'
R.City and Maroon 5 frontman Adam Levine jumped up ANOTHER place last Sunday putting them in at No.2. Can they go one better?
Natalie La Rose feat. Fetty Wap - 'Around The World'
They've each had their own successful tunes with both 'Trap Queen' and 'Somebody' but now they've returned with a joint effort and it's just as good as you'd think. Can this duo challenge Sam at the top?