Who Will Top The Big Top 40 Chart Of The Year 2015 This Sunday?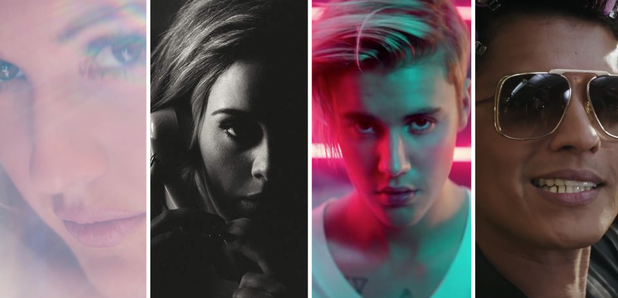 This Sunday we've got our very special end of year extravaganza taking place... The Vodafone Big Top 40 Chart Of The Year 2015!
On the 27th December, we'll be presenting our official 2015 chart of the year, where we'll be looking at the whole of the year to determine which song has been the most successful in the past 12 months.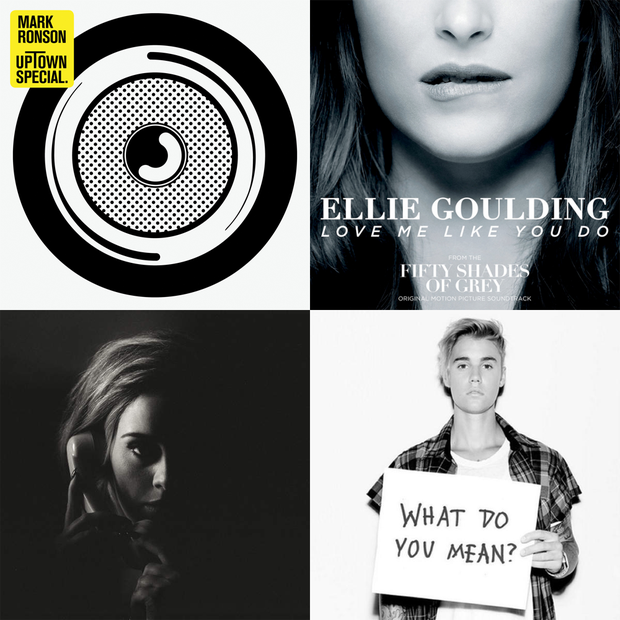 So the question is... Which single will be topping the 2015 chart of the year? Let's check out the contender, shall we?
'Love Me Like You Do' - Ellie Goulding
The platinum-haired beauty topped the chart with 'Love Me Like You Do' for an entire MONTH at the start of the year. The song was taken from the soundtrack to the eagerly anticipated 'Fifty Shades Of Grey' movie and it didn't disappoint! Can Ellie top the ultimate chart on Sunday?
'Hello' - Adele
What a comeback this was! Adele's return to power was always on the cards when she dropped her single 'Hello'. The song brushed ALL competitors aside matching both Ellie Goulding and Jason Derulo's record of four weeks at No.1.
'What Do You Mean?' - Justin Bieber
How could we NOT include Justin Bieber's 'What Do You Mean?'. 2015 will forever be known as the year Justin turned the whole world into #Beliebers. Can he put the icing on the cake on the 27th?
'Uptown Funk' - Mark Ronson feat. Bruno Mars
Who remembers the very start of the year? Of course you do! Mark Ronson and Bruno Mars released their single 'Uptown Funk' and it practically took over the world! Has the first couple of months allowed the duo to sneak in and nab the top spot?