EXCLUSIVE: Coldplay LOVE A Bit Of Adele... And They've Got The BEST 'Hello' Joke!
5 December 2015, 18:05
What did Coldplay ask Adele that made her reply "Naaaaah"?
Coldplay are kicking off the show tonight at Capital's Jingle Bell Ball With Coca-Cola and we had an EXCLUSIVE chat with the boys where they revealed just HOW much they're loving Adele right now.
Band members Chris and Jonny stopped by for a chat with us and described Adele as a "swiss army musician" who is basically amazing at everything. And they even revealed whether they'd ever team-up with the UK singer!
"The reason [she's done so well] is because she's just amazing at everything. she's like swiss army musician," Chris Martin revealed exclusively to us. "I listened to her album a couple of days ago and it's just wonderful.
"I just love her and we love her and it couldn't happen to a cooler person," he added, before cheekily revealing: "I once asked her if she'd sing on a song she said, "Naaah!"
PLUS… they gave us pretty much the BEST Adele joke we've heard…Why did Adele cross the road? To say 'Hello' from the other side!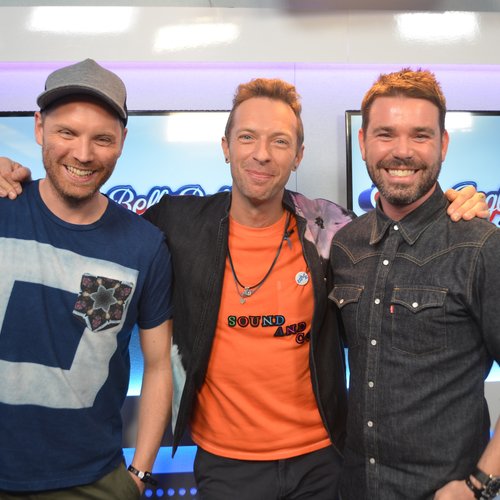 Keep it Capital TV for full highlights from this year's Jingle Bell Ball with Coca-Cola on Sky 388 or FreeSat 507 or click here to watch.
You may also like...