Ellie Goulding Performs 'Love Me Like You Do' As You've Never Heard It & It's HILARIOUS
25 November 2015, 14:58
'Love Me Like You Do' Remix-Up w/ Ellie Goulding
03:54
Ellie and James Corden perform her hit song together in all kinds of different styles – from heavy metal to country!
We didn't know how many different styles we could enjoy Ellie Goulding's hit 'Love Me Like You Do' in…. until now!
Ellie joined James Corden on the Late Late Show to don a variety of hilarious hats to perform her hit song in every musical style known to man – and it's our new favourite thing ever.
From Rave to Gospel (with a full gospel choir, no less), we literally can't pick a fave. In any case, we NEED this remix, like, now.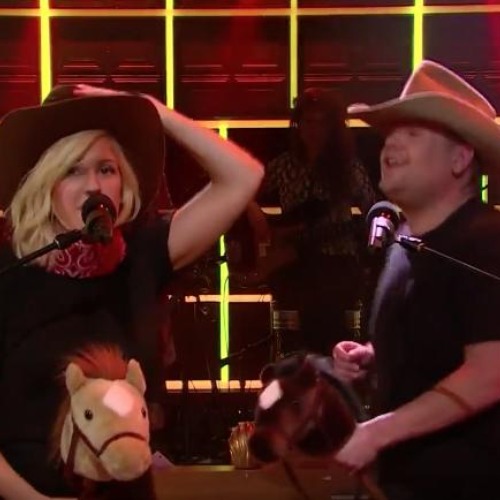 Ellie will be taking the stage at Capital's Jingle Bell Bell on Sunday 6th December at London's O2 Arena – tickets sold out in record time, but keep it Capital for your chance to win your way in.