Chart Update: Can Jess Glynne Defend Her No.1 Title For A Second Week In A Row?
20 August 2015, 06:00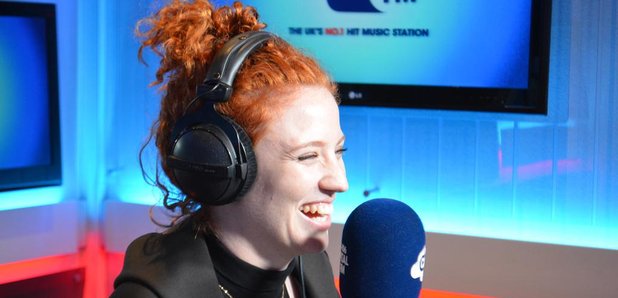 Jess Glynne is a record breaker! Last Sunday she bagged her SIXTH No.1 single, but how long will she hold onto it for?
She's had No.1 singles with Tinie Tempah, Route 94 and two with Clean Bandit. Add to that her incredible tunes 'Hold My Hand' and now Don't Be So Hard On Yourself', Jess is officially the most successful Vodafone Big Top 40 artist ever.
Only Rihanna and One Direction come close to matching Jess' record with 5 No.1 songs a piece. However the hard work starts here as Jess Glynne has never held onto the No.1 for more than one week as a solo artist.
Can she break the hoodoo and make it two weeks in a row?
Let's have a listen to this weekend's contenders for that No.1 spot:
Current No.1: Jess Glynne - 'Don't Be So Hard On Yourself'
It's becoming VERY rare for Jess Glynne not to shoot straight to the top whenever she releases a brand new song. She did exactly that last weekend as just days after the release of 'Don't Be So Hard On Yourself' she grabbed her sixth No.1.
Rachel Platten - 'Fight Song'
She can sing, she can play guitar & piano and in general is one of the sweetest artists around at the moment. 'Fight Song' was featured on several TV shows and now it's nearly available to download.
Charlie Puth feat. Meghan Trainor - 'Marvin Gaye'
You can never put a former No.1 out of contention when it comes to a race for the top. Can the American duo climb back to pole position?
Felix Jaehn - 'Ain't Nobody (Loves Me Better)'
Another day another AMAZING remix. The 20 year old German producer is well known for his remix of Omi's 'Cheerleader' however he's now back with his every own track and you guys are going to love it!
Calvin Harris & Disciples - 'How Deep Is Your Love'
Can Calvin Harris and Disciples finally score the top prize after weeks of knocking on the door? Only time will tell...
Remember to tune in at 4PM on Sunday to see who will be battling for the top spot.