Chart Update: Can Jess Glynne Bag Her SIXTH Number 1?
13 August 2015, 06:00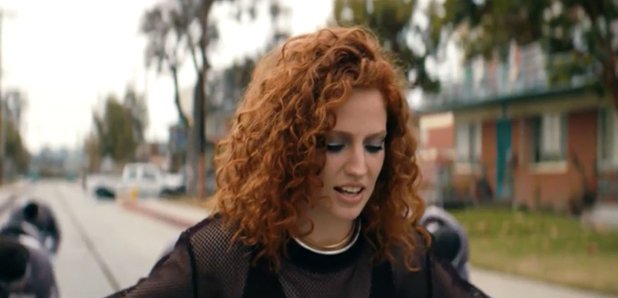 Charlie Puth and Meghan Trainor may have gone straight to the top last week with 'Marvin Gaye', but can they make it two weeks in a row?
After just a week at the top, One Direction's huge new tune 'Drag Me Down' fell 5 places on the Vodafone Big Top 40 on Sunday, making way for a brand new number from from Wiz Khalifa's former collaborator, Charlie Puth.
Both Calvin Harris and The Weeknd climbed places in last weekend's chart - but can they push just that little bit further and take the top spot?
Jess Glynne's back with her latest solo track - can 'Don't Be So Hard On Yourself' take the top spot just days before her solo album, 'I Cry When I Laugh' drops?
Here's our rundown of this week's contenders vying for the Big Top 40 crown.
Current No.1: Charlie Puth Feat. Meghan Trainor - 'Marvin Gaye'
After his huge success on Wiz Khalifa's 'See You Again' earlier this year, Charlie Puth managed to go straight to the top of our chart with his debut single, which features 'All About That Bass' princess Meghan Trainor. The track is clearly a favourite with you lot, but will you make it two weeks at the top for this American singer/songwriter?
Contender: Jess Glynne - 'Don't Be So Hard On Yourself'
After her last solo track went straight to the top of the chart, and her collaborations with Clean Bandit, Tinie Tempah and Route 94 have also gone to no.1, Jess Glynne could be on track for her SIXTH chart victory!
Contender: Calvin Harris + Disciples - 'How Deep Is Your Love'
Calvin's huge new tune took us by surprise when it dropped last month, but having climbed to second place last weekend, can he go one better this week and bag another number 1 hit?
New Release: Maroon 5 - 'This Summer'
We were shocked when Adam & co's summer anthem 'Sugar' eventually dropped out of the top 40, but can their first release from the re-working of their epic fifth album, 'V', go straight to the top?
Contender: The Weekend - 'Can't Feel My Face'
After dropping his red hot video for 'Can't Feel My Face', The Weeknd was the biggest climber on last week's chart. Can he take the crown this week?
New Release: Martin Solveig & GTA - 'Intoxicated'
The French electro DJ is back with an up-tempo hit that's sure to be a summer classic - but will it go to number 1?
Catch the Vodafone Big Top 40 with Marvin Humes & Kat Shoob this Sunday from 4pm.