Prove You Could've Been A 'Stranger Things' Kid By Beating Will & Lucas In Our Impossible Quiz
24 October 2017, 13:14 | Updated: 4 December 2017, 09:43
Only a true Netflix nerd could nail this...
We've all watched the Netflix original series, 'Stranger Things', and assumed we could have easily escaped the Upside Down, with nothing but a smile...
But when it comes to knowing everything about the retro drama, how well would you do?
> 'Stranger Things' Season 2: What We Know So Far Incl. Release Date, Cast & Spoilers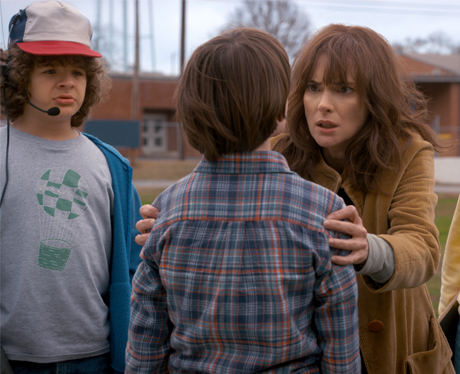 Pic: Netflix
We pitted Caleb McLaughlin and Noah Schnapp - who play Lucas and Will, respectively - against each other in a test all things Demogorgon, Eggos and Eleven, but can you beat them?
Just think - if you do well on this quiz, you top the actual cast of 'Stranger Things'. And if you do poorly, you get to go back and binge-watch it all over again...
> If You're Counting Down The Seconds Until You Can Watch The Next Episode, Our App Will Fill That 'Stranger Things' Hole For Ya!
Just to make it even more confusing, here's 'Stranger Things' mixed with 'Harry Potter'...