QUIZ: Which Of These Dua Lipa New Rules Would You Rather Break?
5 February 2018, 13:07 | Updated: 5 February 2018, 13:23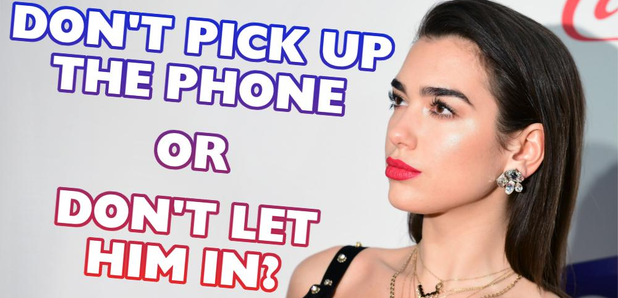 This could make or break your friendship.
Do you remember back in, like, 2014? Chances are, you weren't aware of a London-born artist named Dua Lipa.
But now the world abides to her iconic rules with every fibre in their beings.
> 15 Gorgeous Snaps That Prove Dua Lipa Is The Ultimate Fashion Icon Of Music Today
They're simple; don't pick up the phone, don't let him in, and don't be his friend. But that's not all there is to the girl-code, is there?
We're about to play the ultimate game of 'What Would You Rather?' to see if you're a real good mate or nah.
> If You're In Love With Dua Lipa, Then Our App's The Place To Be!
If you were a real mate, you'd help Dua Lipa escape from the blokes' loo...