8 Celebs Whose Fast Rise To Fame Turned Them Into Overnight Celebrities
9 February 2018, 17:03 | Updated: 16 February 2018, 17:29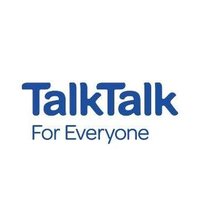 Promoted by TalkTalk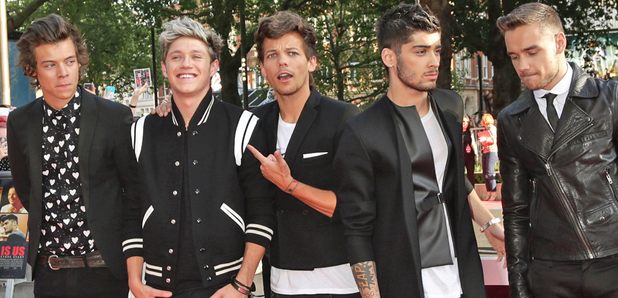 The term 'overnight celebrity' was basically written about these superstars!
For some celebs, becoming famous has taken years and years of hard work in their chosen careers that has seen their pursuits elevate them to the absolute top of their game. For others it can happen in the blink of an eye.
Miley Cyrus
Having featured in a couple of smaller roles in her childhood, Miley's celebrity status went from 0-100 overnight following the launch of a certain show called Hannah Montana.
With Miley in the starring role, the show became an instant classic and 12 months later Miley released her triple platinum certified debut album and became a household name. Not bad eh!
Cash Me Ousside
Danielle Bregoli appeared on American TV show 'Dr Phil' alongside her mum and coined the phrase which would make her an instant star. After becoming agitated by the live studio audience, Danielle shouted, "Catch me outside, how bout that', which turned into internet meme gold.
Now Danielle goes by the name Bhad Bhabie and is a rap music star having been signed by Atlantic Records. She's also already paid of her mums mortgage and is still only 14 years old. Wow.
Psy
The Korean star had been releasing music for a number of years prior to his worldwide fame, but only in his homeland. In 2012, Psy shared 'Gangnam Style' with the world and it quickly became the most talked about song on the entire planet.
The video was the first ever to reach one billion views on YouTube and he even won an MTV EMA for the accompanying music video.
Daniel Radcliffe
Daniel had made a couple of smaller TV appearances before he was cast in the role of Harry Potter, but playing the boy wizard turned him into one of the biggest Hollywood stars in the world.
Alongside Emma Watson and Rupert Grint, Radcliffe's fame soared and he went on to play the role in several more blockbuster hits with the series becoming one of the biggest grossing of all time.
Chris & Kem
Love Island has a habit of turning regular peeps into overnight celebrities 2017 was a bit of a vintage year for them. Chris Hughes and Kem Cetinay were the standout stars of the most recent series and they've continued their rise to the top of the celebrity pile.
After releasing debut single 'Little Bit Leave It', the duo starred in a Love Island spin off show and Kem went on to appear on Dancing On Ice.
Justin Bieber
Arguably the most famous person on this list, Justin Bieber was famously discovered via YouTube. The promising singer/songwriter regularly put up vids of his performances until he was picked up by Scooter Braun and turned into the biggest star on the planet.
Justin's debut EP 'My World' catapulted him towards the top of the charts and sold millions of copies worldwide, with Justin becoming the ultimate teen heart throb in the process.
Little Mix
Winning the X Factor is no guarantee for success, but Little Mix certainly made the most of the incredible opportunity. The girls were thrown together as a group during the process of the show and were deservedly crowned champs back in 2011.
Their debut single 'Cannonball' flew straight to number 1 on the charts just days after they won and the ladies became one of the biggest girl groups of all time in the years that followed.
One Direction
If winning the X Factor is no guarantee for success then imagine how hard it is to get ahead when you don't win! Thankfully One Direction had no problems after they lost out to eventual winner Matt Cardle and runner up Rebecca Ferguson.
The lads' debut single 'What Makes You Beautiful' raced to the top of the charts, with Liam, Louis, Harry, Niall and Zayn going on to achieve iconic status in the pop world.
> Check out Our Epic Competition To Win An Awesome Tech Bundle With TalkTalk's Unlimited Fibre Broadband - Stream, Scroll, Swipe, Snap And Tag, Without Being Slowed Down.
Whilst you're here, remind yourself exactly why Little Mix flew to the top of the pop world with one of their best hits so far...