11 Cheap Holiday Hacks To Help Get You That Celeb Life
21 August 2018, 13:50 | Updated: 18 August 2022, 15:51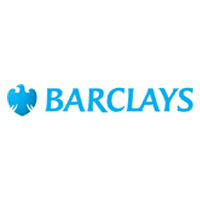 Promoted by Barclays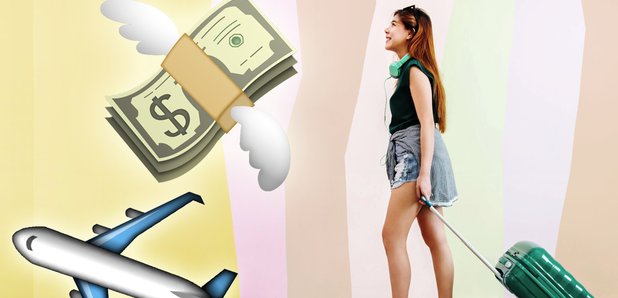 Wanna give your friends holiday envy without breaking the bank? Here's how you can save some cash on your next break.
We might have been having one of the hottest summers ever in the UK, but there's nothing quite like getting away from it all with a week or two abroad to make the most of the last few weeks of summer - and there are a few ways you might be able to channel your fave celeb on holiday without breaking the bank.
So whether you've already been on holiday and you want another break while it's still sunny, or you've decided to have a last minute getaway, we've pulled together some quick and easy ways you can save on your holiday - and you might even have a few quid spare to treat yourself in Duty Free, too!
Booking your flights on private browsing can get you the best rates.
Ever dithered over whether to book a flight or not, only to see the price steadily rising? Well, some sites reportedly hike up the fares based on your search history - so by not storing your previous searches, you can ensure you get the best deal available when you come to book. and money saved on flights means more spending money while you're away!
Picked a hotel? Check the price on more than one site before you book.
Seen a dreamy hotel that's going to look SO good in all your holiday snaps? Make sure you check a few sites before you take the plunge and actually book it - sometimes it can work out cheapest going direct while at other times you might find a way better deal on a comparison site - spending those extra 10 minutes looking could get you your dream hotel for less.
Make sure you know you're definitely getting the best deal once you factor in the extras on your flights.
Think you're saving a packet by going with a budget airline? Not always the case. Work out how much your flight will cost by the time you factor in hold luggage (which can sometimes be more than the price of your flight itself if it's budget trip!) and you might find that a slightly pricier airline works out cheaper once you have added luggage and any other preferences into the mix.
You can travel like a VIP by getting access to an airport lounge without the first class airfare.
It's not just business class travellers that can get access to a nice comfy airport lounge with snacks and drinks on tap - most airports have lounges you can book from around £20 even if you're flying on an economy ticket and as well as a nice, peaceful seat away from the madness of the main airport, you can also usually pick up a newspaper or a magazine as well as drinks and snacks as part of your entry too. Win.
Booking a fancy villa rather than a hotel can save you £££ if you're in a big group.
If there's a lot of you - and you don't mind spending a week or two living in the same house - booking a villa or an apartment can actually work out a lot cheaper than individual hotel rooms - and, let's be honest, not having to rush down at the crack of dawn to bag a sun lounger before they all get claimed is a total bonus too.
Forever buying your travel adaptors at the airport, or picking up a neck pillow in duty free? You're wasting loads of cash.
By planning ahead and not leaving these kinds of purchases to when you're at the airport, you can save yourself a fair bit of dosh. Most airport accessories cost way more when you buy them at the terminal - so shop around before you go on the high street... and don't forget to check out the pound shop too as they usually have plenty of holiday accessories for less than the price of a latte.
Water might be banned through security, but taking food and an empty water bottle isn't.
Save on the huge mark-up airlines and airports put on food and drinks by bringing your own snacks and an empty refillable bottle. Once you've cleared security, many airports have water fountains where you can fill up your bottle or if you ask nicely at a coffee shop, they might even top up your water bottle too. Money saved on snacks on board the aircraft can then be spent on a fancy dinner or a couple of cocktails while you're away - and who doesn't prefer that to a sad reheated toastie anyway?
Use your previous flight delays to fund your next hol... yes, really!
Been delayed for over three hours in the past six years? You could be entitled to up to £530 pounds back - and that could literally buy you a long-haul flight. It's always a good idea to speak to your airline to see if you can claim back some cash if your plane didn't take off on time - it doesn't cost anything to ask!
Get an EHIC card and you'll be entitled to free or discounted healthcare across Europe.
Whilst it's not a replacement for travel insurance as it only covers medical care and not the other things your travel insurance covers, such as lost luggage or cancellation cover, you can apply for an EHIC card for free just in case you need it. Make sure you carry it with you and you won't have to pay out any more than a local would for medical care.
Shop around for the best exchange rates for your holiday money and you could get some extra cash to spend at Duty Free.
Depending where you pick up your cash, you may get charged higher rates of commission - a quick search online for the best exchange rates could add tens of extra pounds (or Euros, Dollars or whatever currency) to your total... and who doesn't like making a totally guilt-free purchase at Duty Free with the extra?
Check what your mobile phone contract covers you for abroad to avoid excess charges.
Make sure you're not accidentally racking up thousands of pounds of roaming charges and international calls while you're away by checking your contract before you go. Some mobile providers offer fee-free calls and internet usage in certain countries as part of your standard contract, but even if you don't have these allowances, it's worth ringing up to see if they can give you a cheaper package or add-on for while you're away - or just turn your roaming off and only use the free WIFI. Honestly, there's nothing that will make your holiday blues worse than coming home to a MASSIVE mobile phone bill.
For more money hacks from Barclays, plus for a chance to win £2,000, head over here.