9 BoJack Horseman Quotes That Are Too Real For Anyone Who Hates Everything
23 January 2018, 12:23 | Updated: 18 August 2022, 15:51
This will get you in the feels.
It was confirmed that 'BoJack Horseman' was returning for a fifth season after Will Arnett shared a snap of the script, back in September 2017.
You know what that means - we get to go through that dramatic ordeal of crying and sniffing up snot all over again.
> How Much Of A Netflix Addict Are You Really?
For a cartoon about a horse, the Netflix series is a bit too damn real. Especially for people who can't stand anything.
Check out these horrifying quotes from the show that'll 99.9% make you sob:
1) Ow, crap. I hate this. Running is terrible. Everything is the worst.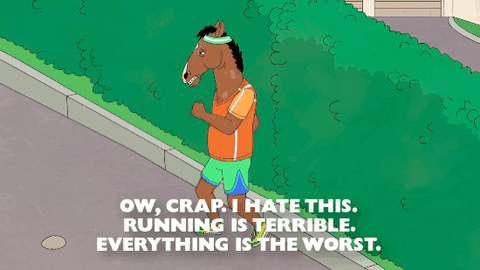 2) I need to go take a shower so I can't tell if I'm crying or not.
3) Man, I really regret buying those muffins and then eating them all on the drive home.
4) Idea for a new app: an undo button that can undo long amounts of time.
> The 11 Things To Watch On Netflix When You're Going Through A Break-Up
5) Diane: What have you been doing?
BoJack: Mostly sitting around the house complaining about things.
6) He's so stupid he doesn't realize how miserable he should be.
7) Dead on the inside, dead on the outside.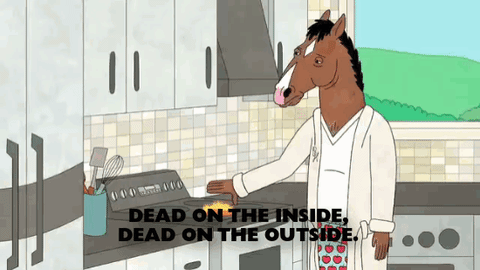 8) You are a horrible person, and you not understanding that you're a horrible person, doesn't make you less of a horrible person.
9) Well, that's depressing.
> Download Our App Now, And You Can Get All Of The Netflix News As Soon As It Drops!
If you think you're a Netflix guru, try your best at taking on our 'Stranger Things' quiz...