WATCH: Anne-Marie & Roman Kemp Prank V Festival Goers Dressed As Fake Security Guards!
19 August 2017, 21:06
So it turns out Anne-Marie makes for a mean security guard - she don't take no messing!
Kitted out with their all important high-vis jackets Anne-Marie headed out with our very own Roman Kemp to cause some mischief around the festival.
> Download our app to make sure you don't miss a single minute of this year's Virgin V Festival
Before the 'Alarm' superstar hit the stage for her epic set she decided to stamp her authority on the party people!
To be honest, we'd listen to whatever Anne-Marie told us...she DOES know karate....and she's got those puppy eyes...awww.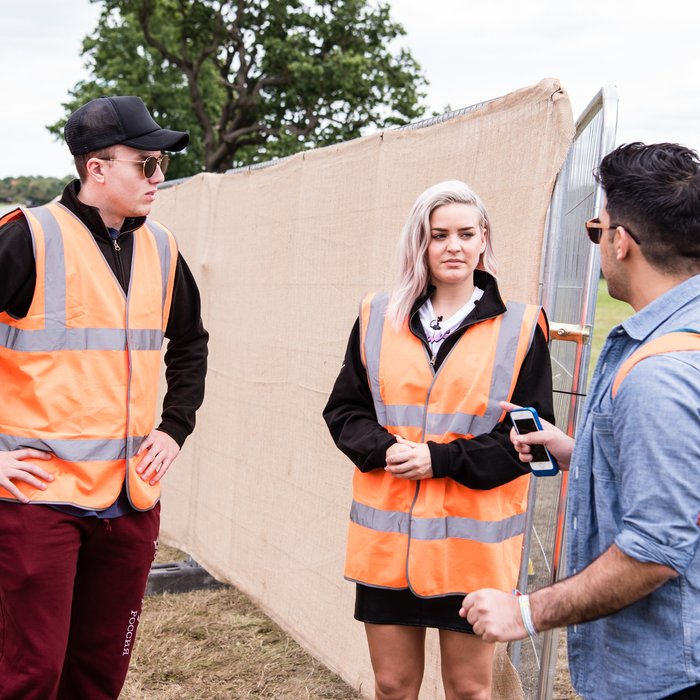 PIC: Capital
> AAA Pass At The Ready? Here's Your Exclusive Look Backstage At V Festival 2017!
The pair thought it was all going rosy until the real security turned up and turfed them out! "Wev've been rattled!!"
Watch The Vamps race each other in one of the most hilarious things we've ever seen at a festival...