Ready For Our BIGGEST, BALL... EVER?! Looks like THESE Fans Definitely Are...
21 June 2014, 14:59 | Updated: 30 March 2016, 13:50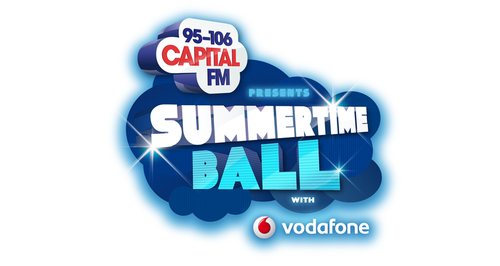 The Ball is back... and Wembley is filled to the brim with fans screaming for their FAVE artists.
The stage is set, the lighting is rigged and we're ready to throw you the BEST party of the summer because our BIGGEST, BALL... EVER has finally arrived!
The Capital Summertime Ball 2014 with Vodafone returns to Wembley Stadium and fans have been tweeting in their hundreds and thousands as they make their way to the venue ready to see our INCREDIBLE line-up hitting that state.
As excitment reaches fever pitch and fans get ready for the show... take a look at which acts Capital listeners cannot wait to see and hear for the Ball this year.
SO JEALOUS OF EVERYONE AT THE CAPITAL SUMMERTIME BALL TODAYY

— (@DammitMashton) June 21, 2014
We're loving @elliegoulding gorgeous outfit for today's #CapitalSTB - major leg envy over here! pic.twitter.com/wnYruRFac6

— OK! Magazine (@OK_Magazine) June 21, 2014
At the @CapitalOfficial #STB #summertimeball with @jenayapf Amazing seats! Bring it @CalvinHarris @davidguetta @enrique305 @Pharrell

— Reena (@ReenaPF) June 21, 2014
Whistles at the ready!!! #CapitalSTB @isthattom_ @cxrnishtwerk_ pic.twitter.com/IujF8uW94t

— Corinne Wells (@Bibo4Wells) June 21, 2014
so excited for summer time ball later @CapitalOfficial #CapitalSTB

— syd (@Sydmoyse) June 21, 2014
SUMMER TIME BALL TODAY OMFG THE WEATHER IS PERFECT AS WELL @CapitalOfficial #CapitalSTB !

— becca (@remixbiebers) June 21, 2014
Rita Ora genuinley looks so good live, cant wait for her #CapitalSTB

— hanna (@HannaLewis_) June 21, 2014
With this weather and the line up.. This is what you all a Summertime Ball!! Bring on the acts! #CapitalSTB

— DaniiAmyy (@DaniiAmyy94) June 21, 2014
Can't wait for capital summertime ball #CapitalSTB I think you should talk to Miley backstage @CapitalOfficial :) x

— leah whitfield (@leahwhitfield12) June 21, 2014
1st time at @CapitalOfficial #CapitalSTB with the Blenkinsop ladies So excited!! LETS GET THIS PARTY STARTED!! Best birthday present EVER!!

— Miss Blenk (@Samiblenk) June 21, 2014
So, so buzzing for the #CapitalSTB I'm ridiculously excited for @edsheeran and @Pharrell

— Chantal (@ChantiLiz) June 21, 2014
#CapitalSTB 30cm away from the barrier! Can't wait to see Enrique, Austin, The Vamps, 5sos, Miley.... ALL OF THEM

— Pippa Sykes (@philippasykes) June 21, 2014
Summertime weather for the summertime ball! #CapitalSTB pic.twitter.com/0PIsnwlgtX

— Mason Emmott (@Mason_26) June 21, 2014
Longgggg drive to Wembley for the SummertimeBall!
@CapitalOfficial @_yikyak first and best trip to wembley ever, day after our last A Level exam, bring on the party! #CapitalSTB

— Abbie Smithyman (@AbbiejayneS) June 21, 2014
been counting down for weeks,so excited!! @CapitalOfficial #CapitalSTB

— Saffron (@saffronthomsen) June 21, 2014
WE'RE READY FOR ED SHEERAN AND LITTLE MIX! @robinsonemma96 #CapitalSTB

— Charlotte (@_CharlotteLD) June 21, 2014
On route to see ma girl @MileyCyrus #CapitalSTB

— Katherine Spires (@katheeerine) June 21, 2014
SO EXCITED FOR THE SHOW TO START W/ @nxrryfthemmings @unixnjls @capitalofficial #capitalstb

— maisie (@lirrysmalum) June 21, 2014
Good luck to @TheVampsband at @CapitalOfficial Summertime Ballyou will do amazing#CapitalSTB

— alicia | 2/5?? (@bradsxcurlsx) June 21, 2014