The Chainsmokers Released Their Album's Tracklist... And Dropped A Weird Surprise NO-ONE Saw Coming
14 March 2017, 07:52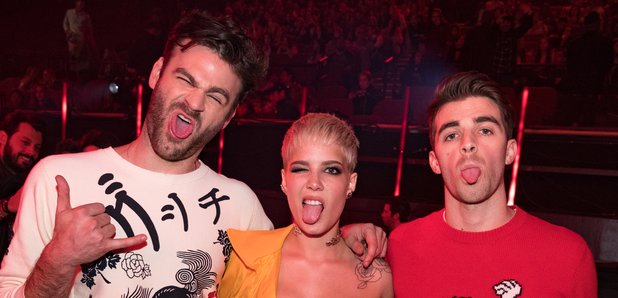 Wait. What? Is anyone as confused as we are, right now?
"I want something just like this / Doo-doo-doo, doo-doo-doo". Oh, don't mind us - we've just been singing The Chainsmokers' collab with Coldplay, 'Something Just Like This', ever since The BRITs.
And that's not going to stop anytime soon, since the American DJ duo, Drew Taggart and Alex Pall, released the track list for their debut solo album, 'Memories... Do Not Open', on Twitter. (With one major shock.)
Memories... Do Not Open pic.twitter.com/gF6VNApYYr

— THE CHAINSMOKERS (@TheChainsmokers) March 13, 2017
With 12 different hits on the album, you know this is going to be banger after banger. Appearing on the album is some of their already-released singles, including their collaboration with Coldplay and 'Paris'. But notice how we said "some" of their singles?
Shockingly, 'Closer' is nowhere to be seen on the track list for 'Memories... Do Not Open'. Weird. Or. What?!
The duo have worked with a lot of artists on the album, including Coldplay, as well as Emily Warren, Louane, Jhené Aiko and Florida Georgia Line.
Pic: Getty
'Memories... Do Not Open' is due for release on April 7.
You May Also Like...